Orthotic Active Office Renovation and Branding
Orthotic Active helps New Zealanders live exceptional lives through the optimal support of their bodies. They have established a flagship clinic in Auckland to provide clinical orthotic services for private and ACC patients. 
They reached out to us through their interior design company as they needed some renovations to make the new office space suitable for their business.  The brief included:
a need for functional solutions and branding considerations

a general refresh to both the interior and exterior of the building

promotion of their new Gait Laboratory in the adjacent gym, where they had secured an allocated space.
Challenge
As the business was moving into a smaller space, consideration had to be given to using the space efficiently, whilst making it feel light and roomy. The premises also needed to be fit for purpose; a specific requirement was to build a private consultation space.  A further requirement was to ensure adequate space was allocated to display specific orthotic products, in an attractive and informative way. Their presence in the gym also needed to create brand awareness for the practise. 
Solution
We started by removing barriers in the office, such as the large long reception desk that was breaking up the room.  To ensure the space didn't feel too enclosed, a glass partition wall created a new consultation room, the glass frosted to ensure privacy.  A Slatwall provided a clean flexible solution for displaying select retail items and fresh, bright furniture made the space inviting & calming.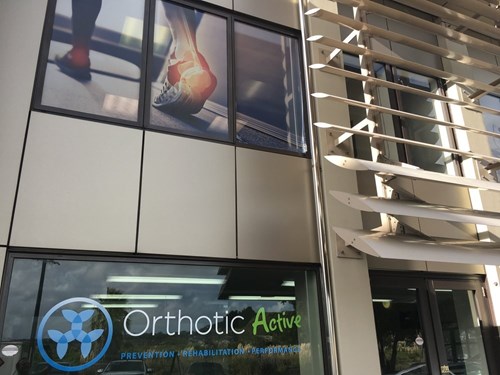 Branding was another big element of this project, which involved sourcing appropriate imagery and developing a new subheading for the brand. We took advantage of the space on the exterior of the building in the form of contravision across the upper floor windows.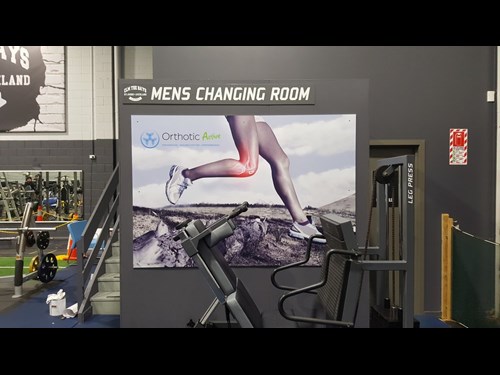 We also designed large prints to use in the gym which highlighted Orthotic Active's presence. Smaller touches in the practice such as a branded welcome mat and signs on the room doors created a consistent look & feel throughout the space.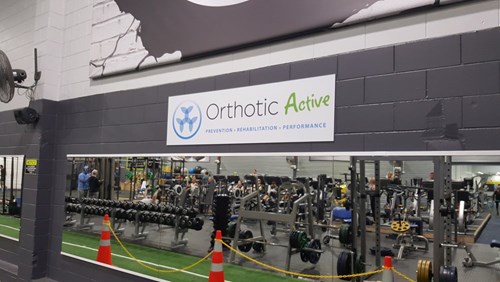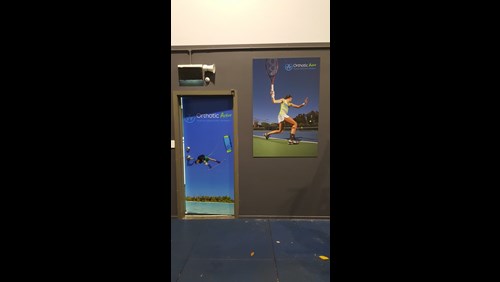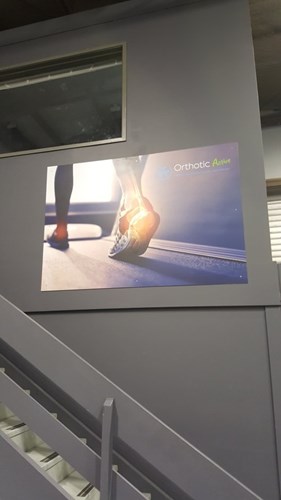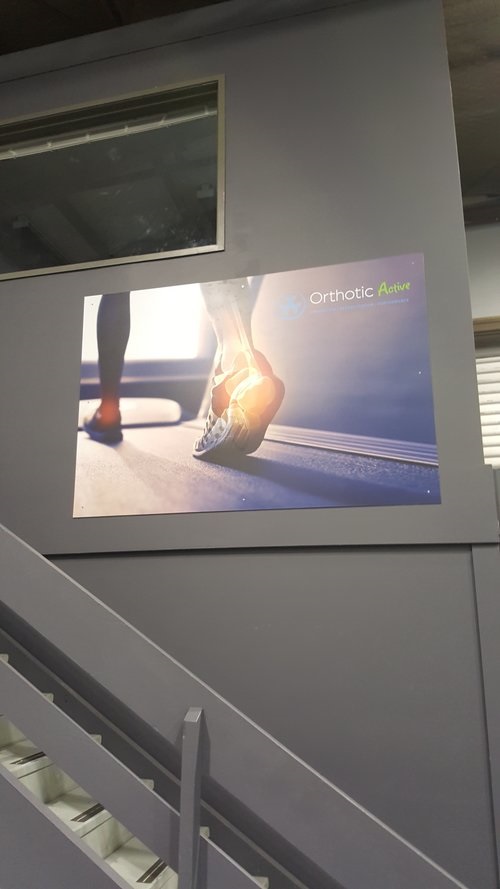 Did you know?
WE RUN TRANS-TASMAN CAMPAIGNS
We work with our sister company in Sydney to deliver truly Trans Tasman campaigns. The combined team will take care of all the production,  project management and logistics in both New Zealand and Australia, ensuring your budget is optimised and your stress levels are reduced!