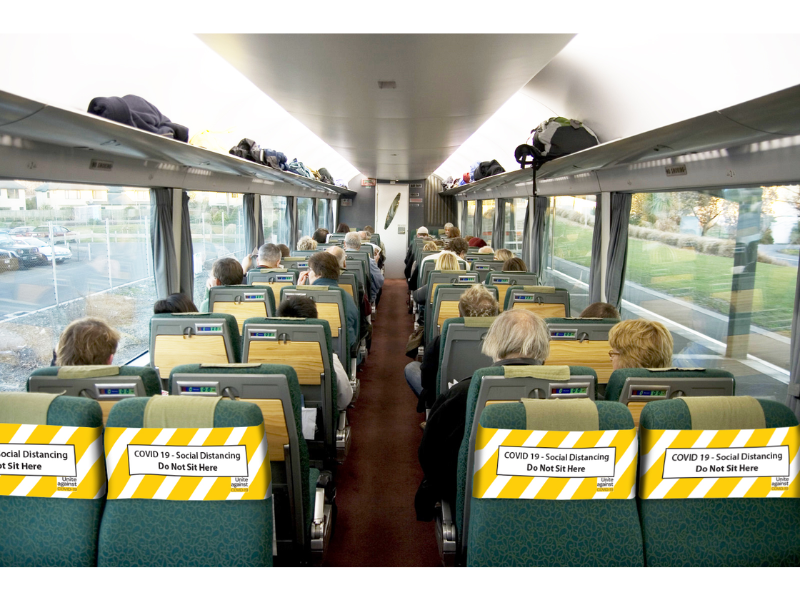 Seat Sleeves
Due to a growing demand for products to effectively communicate social distancing, we can now supply these durable lycra-stretch, full-colour printed seat sleeves that will fit most seat sizes. 
These are suitable for both indoor and outdoor use and are ideal for multi-environments such as schools, universities, eating areas, halls, churches and so much more.
Custom sizes and designs are available so please contact us now on 0800 10 99 88 or email sales@brandstand.co.nz to discuss your requirements!
Need to create a safer environment? Let's Talk.
If you need to explore ways of creating a safer place for employees, customers, students, patients and the general public then call us today 0800 10 99 88. We can create bespoke solutions as well as provide some off the shelf fast turnaround options.
Enquire Now
Please complete the form below to enquire further about this product. One of our sales Specialists will come back to you within 24 hours with further information or call you with any questions that might help us give you the best solution.
Did you know?
WE RUN TRANS-TASMAN CAMPAIGNS
We work with our sister company in Sydney to deliver truly Trans Tasman campaigns. The combined team will take care of all the production,  project management and logistics in both New Zealand and Australia, ensuring your budget is optimised and your stress levels are reduced!