Background
We were approached by Art of Fact to help produce an exciting new exhibition space for MOTAT. They had just won a creative ideas competition to develop the exhibition space. The brief was simple – the exhibition space had to inspire the innovators of tomorrow with engaging stories of innovators today.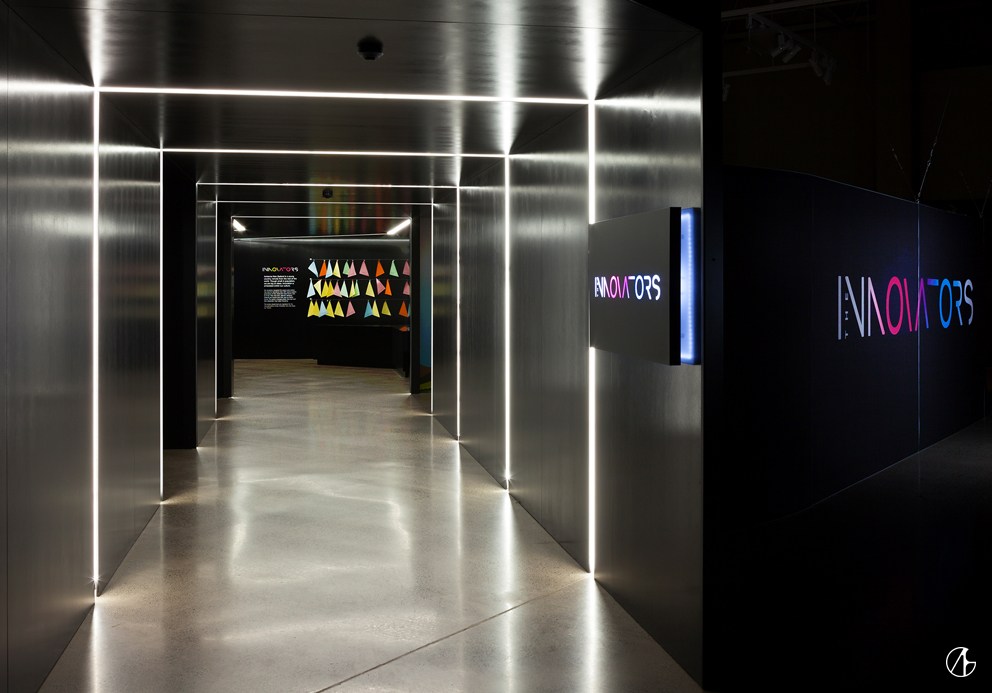 The Challenge
We had a large space to fill that had to not only captivate small minds but allow them to be innovative in their thinking. There were not many objects to exhibit so we had to think laterally and design a structure that could tell a story, whether it was through creative artwork or through interactive media. The quality of the product also had to withstand its daily environment and be 'tamper-proof' given the audience that was viewing it.
The significant challenge for Brandstand was developing an exhibition space that was:
A fully flat-packable system for hassle-free storage

A future proof system that could be re-configured into different layouts enabling it to be used again and offering long term value.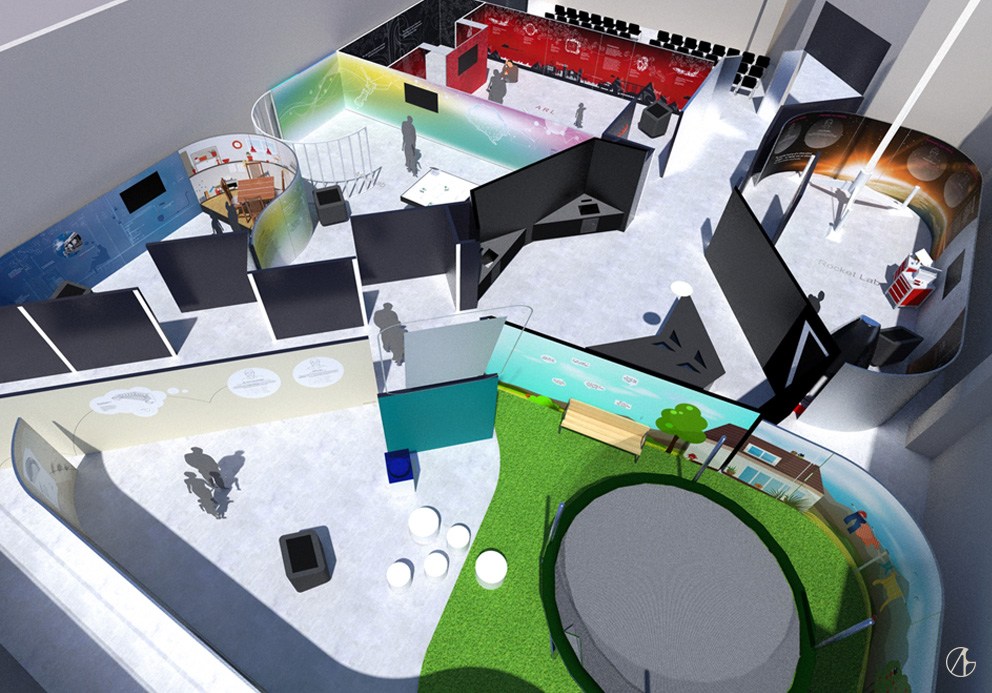 The Solution
Brandstand worked with Art of Fact to deliver a full turnkey solution based on their design brief and then went on to install it within the 'hall of fame' space at MOTAT.
The exhibition comprised of a full Brandframe structure with both curved and straight modules. The custom curved frames were all rolled to specification and a full-colour dye sublimated fabric skin was used over the curved and larger framework. A fabric skin option was chosen because it works well on curved structures and enables the exhibition to be seamless – giving it a stunning professional finish. Through dye-sub fabric colour printing we were able to ensure colour matches with other elements of the exhibitions plus deliver text that was clear and easy to read. Being fabric, each wall could be stored and washed easily to remove marks, stains and the leftovers from sticky small hands!
The displays featured a digital element using large flat-screen TV's and a provision for AV integration which was mounted directly to the framework. The individual rooms used different colours, textures and lighting giving the audience a sense of change as they walked through the exhibition, enabling them to experience the different innovations on show.  
Each room was designed and created to be re-usable which allows MOTAT to rotate the featured teams in years to come giving a great return on investment.