A broad range of services, covering all your display needs.
When you're considering exhibiting at an event, mall or tradeshow, planning an experiential campaign or looking at a refit, then it's important to work with a team that have all the skills to deliver, on time and on budget. At Brandstand we support a team of specialists, experienced in delivering your campaigns and requirements. We are proud of our achievements and proud of the years of experience, all under one roof. 
STILL NOT CONVINCED?
Three Reasons to Choose Brandstand
#1
We take the time to listen to what you need and then can select the best solution from our vast range of display solutions.
#2
We specialise in portable, easy to assemble and durable solutions and offer lengthy product warranties because we know that our products stand the test of time.
#3
100% owned & operated, we offer the largest range of display solutions in New Zealand, available not only online but also through consultation with our Display Specialists.
LET'S TALK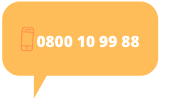 Did you know?
WE RUN TRANS-TASMAN CAMPAIGNS
We work with our sister company in Sydney to deliver truly Trans Tasman campaigns. The combined team will take care of all the production,  project management and logistics in both New Zealand and Australia, ensuring your budget is optimised and your stress levels are reduced!