Get inspired with our gallery of images and projects.
We provide clients with a broad range of display solutions. Here you will find a mix of projects and images that we hope will inspire you and certainly help to demonstrate our skills and showcase our work. Feel free to use this resource to generate ideas and then get in touch. We would love to turn your ideas into reality. 
STILL NOT CONVINCED?
Three Reasons to Choose Brandstand
#1
We take the time to listen to what you need and then can select the best solution from our vast range of display solutions.
#2
We specialise in portable, easy to assemble and durable solutions and offer lengthy product warranties because we know that our products stand the test of time.
#3
100% owned & operated, we offer the largest range of display solutions in New Zealand, available not only online but also through consultation with our Display Specialists.
LET'S TALK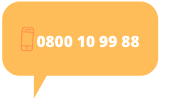 Did you know?
WE RUN TRANS-TASMAN CAMPAIGNS
We work with our sister company in Sydney to deliver truly Trans Tasman campaigns. The combined team will take care of all the production,  project management and logistics in both New Zealand and Australia, ensuring your budget is optimised and your stress levels are reduced!