Check out our high quality range of outdoor display products
all under one roof
Outdoor Products, built tough for a wide range of needs
Brandstand stocks a wide range of outdoor branded display products built tough for New Zealand conditions.  Talk to our specialists about your needs, then we can help you with branding and logistics. All our products come with industry-leading warranties, and we're just a phone call away if you have any issues.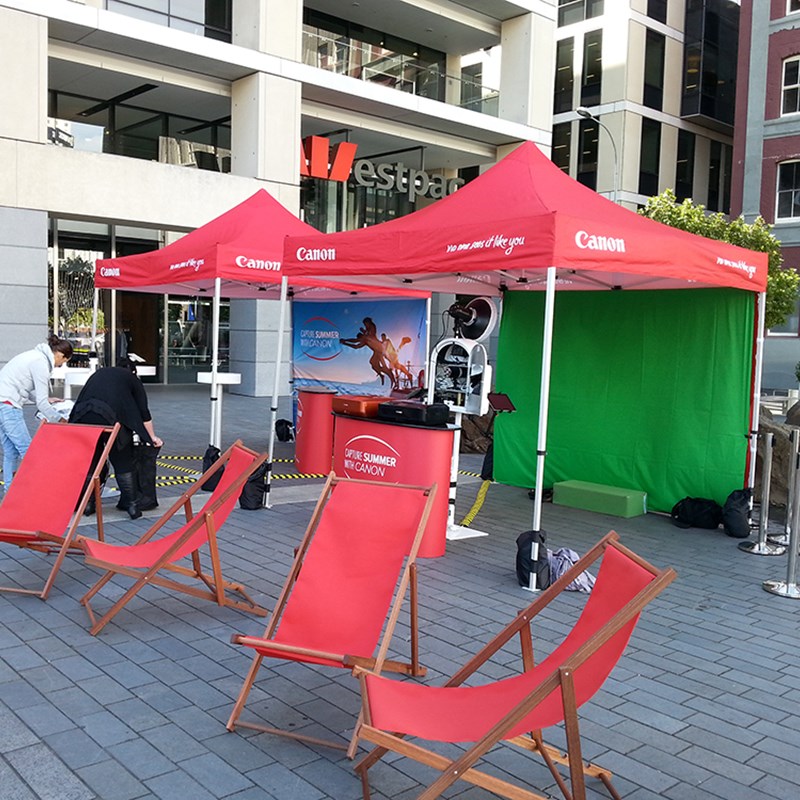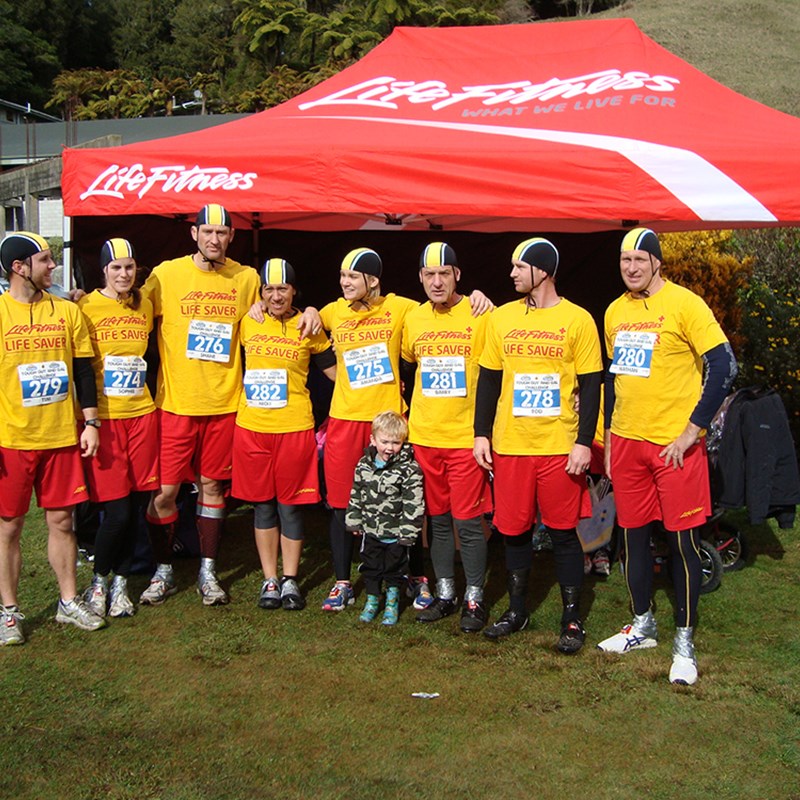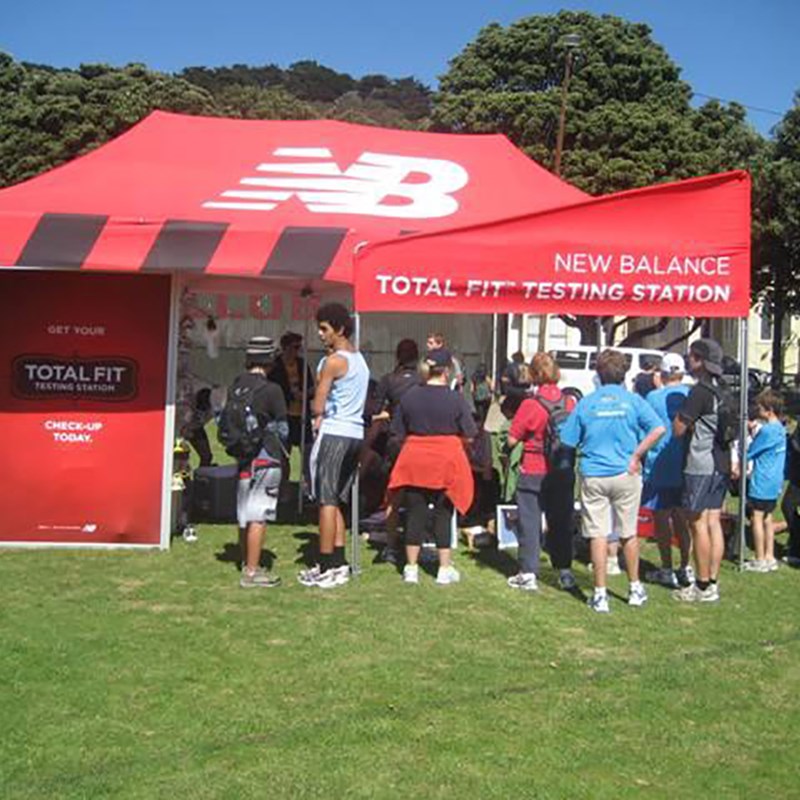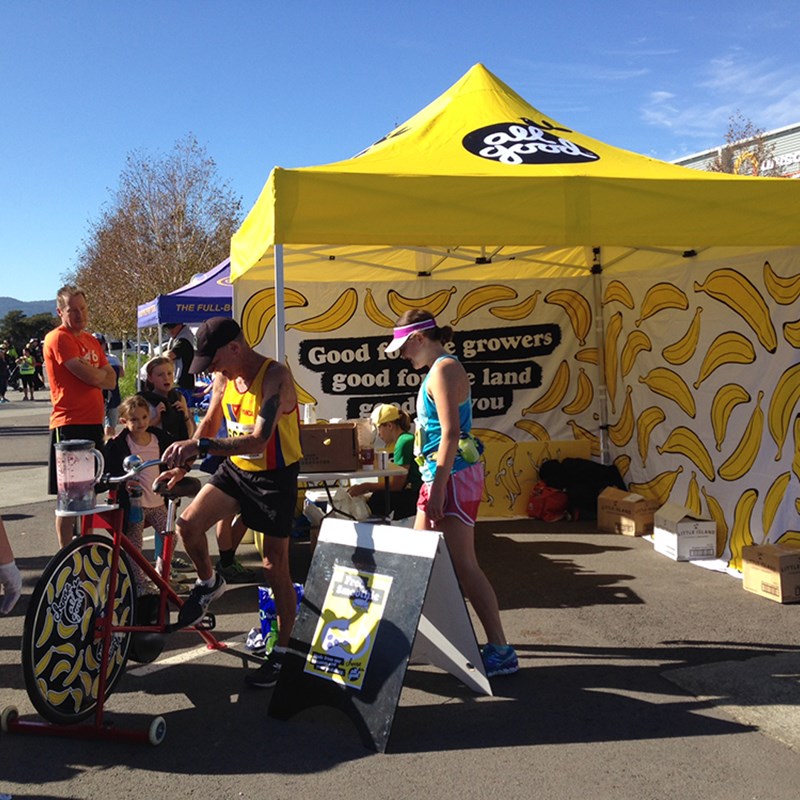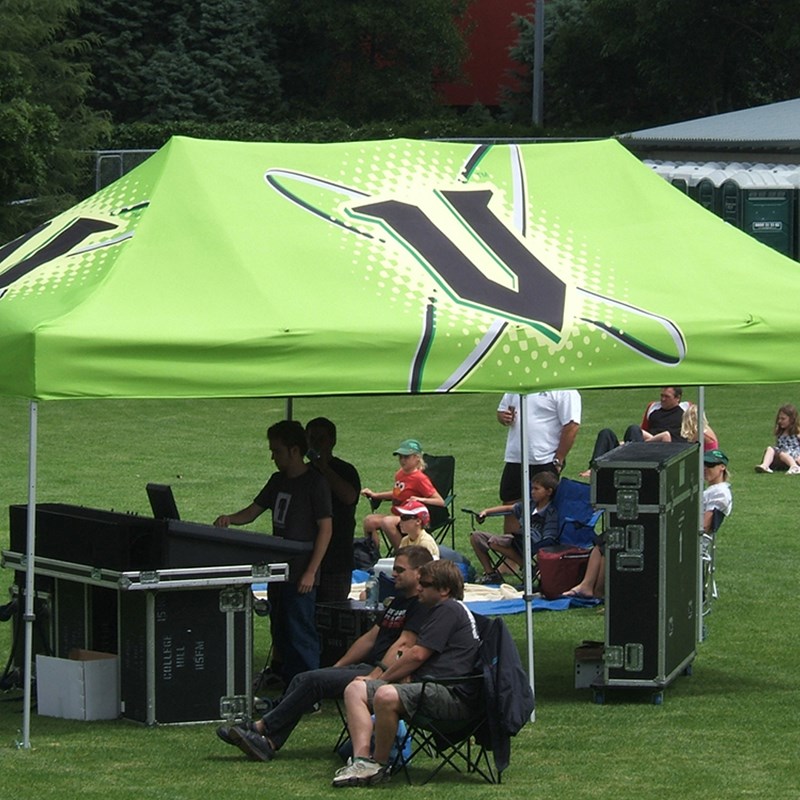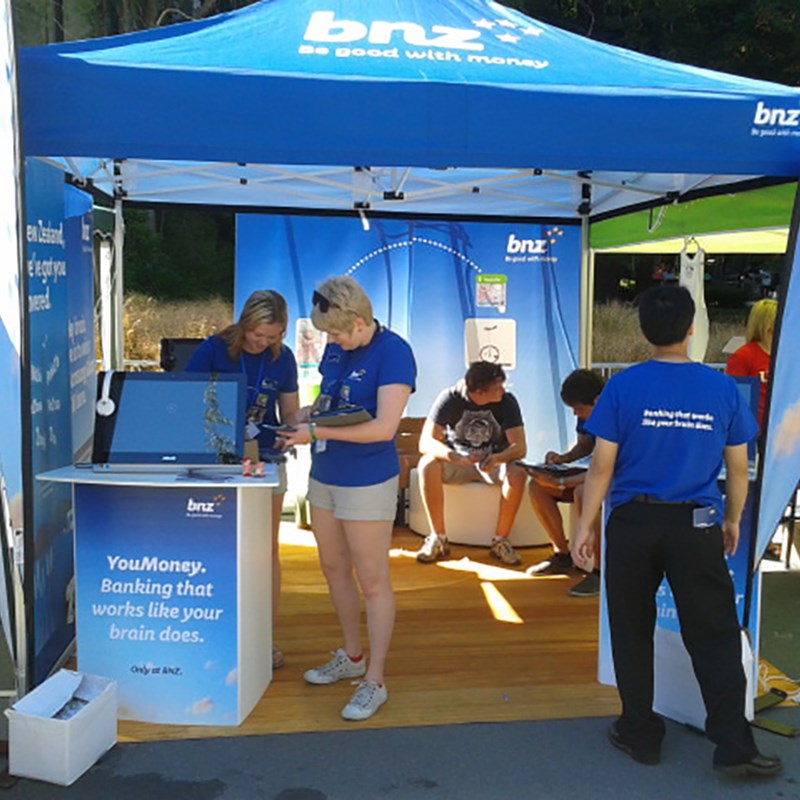 Gazebos and Marquees
We sourced one of the toughest gazebos we could find and brought it to New Zealand. Featuring light but tough, oversized Aluminium joinery, our Gazebos feature a number of panels and options that can be dye-sub branded for a long term solution to your brand needs. 
If you've purchased Gazebos or Marquees before, and have been disappointed by the print or manufacturing quality, then talk to us about our range of premium gazebos and marquees. They use the very best materials and have been proven to withstand our New Zealand weather after years of use around the country.
Unlike other providers, all our products are stocked here in New Zealand, not drop-shipped upon order, and our NZ -based sales team are right here to take your calls, answer your questions and deal with any issues you have.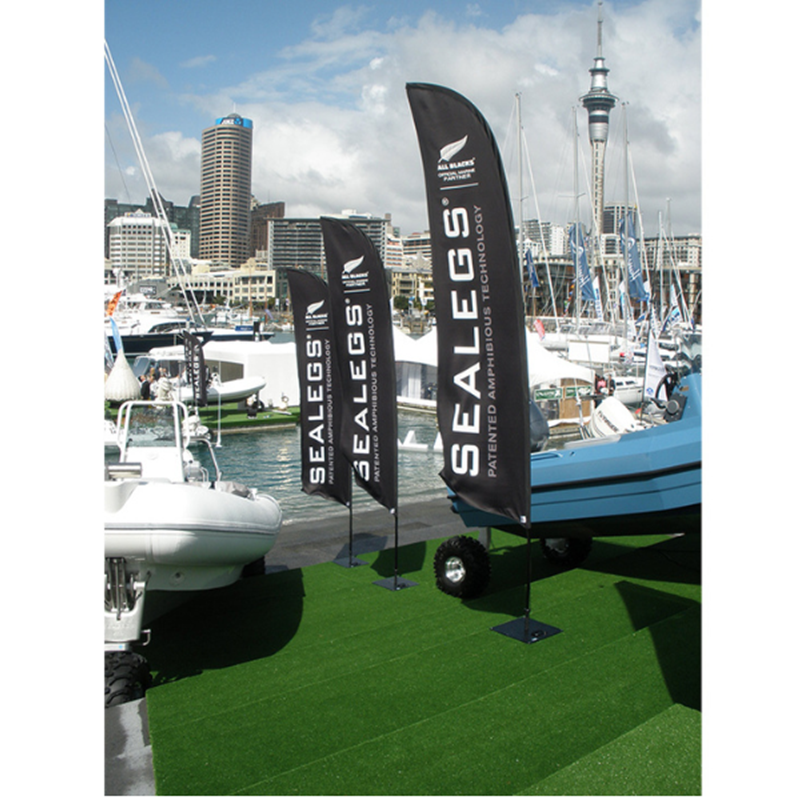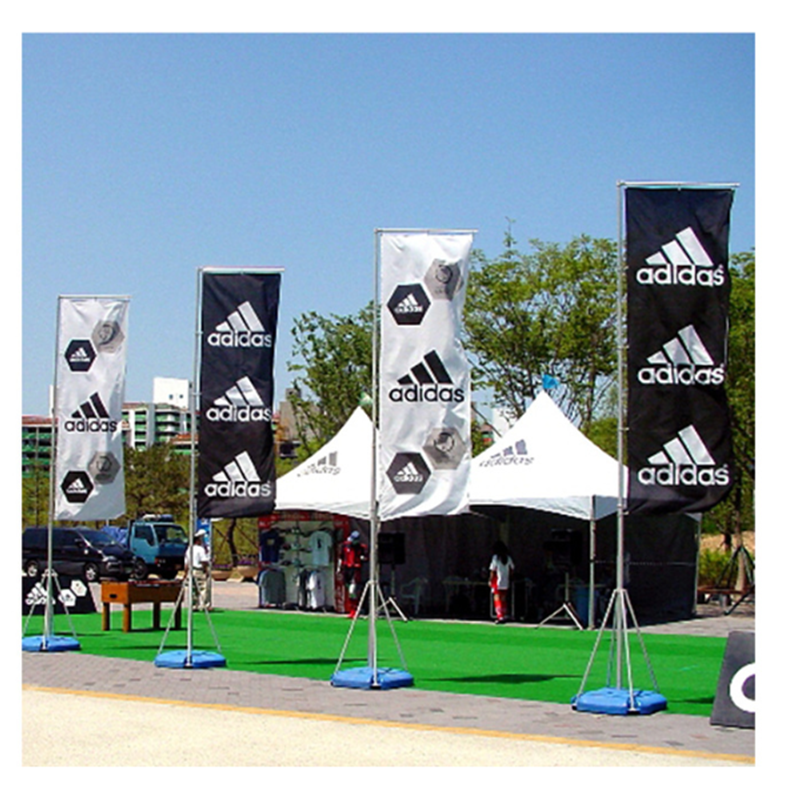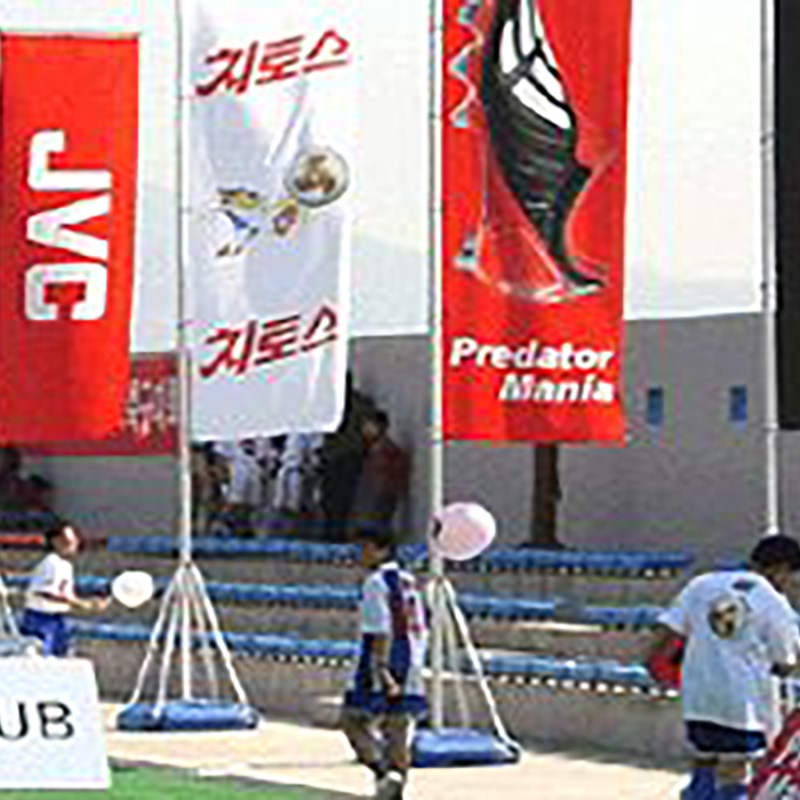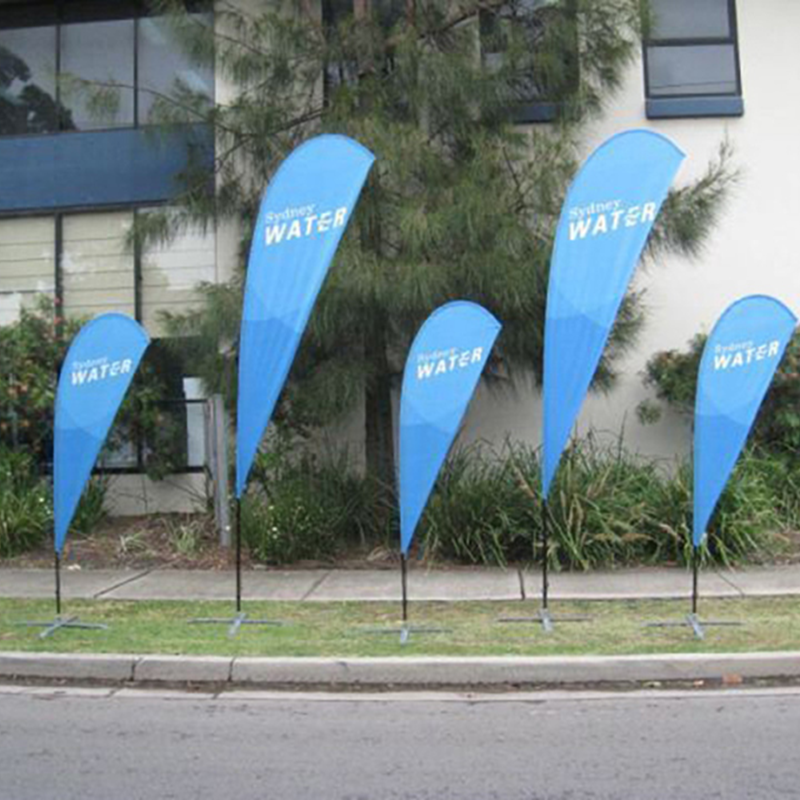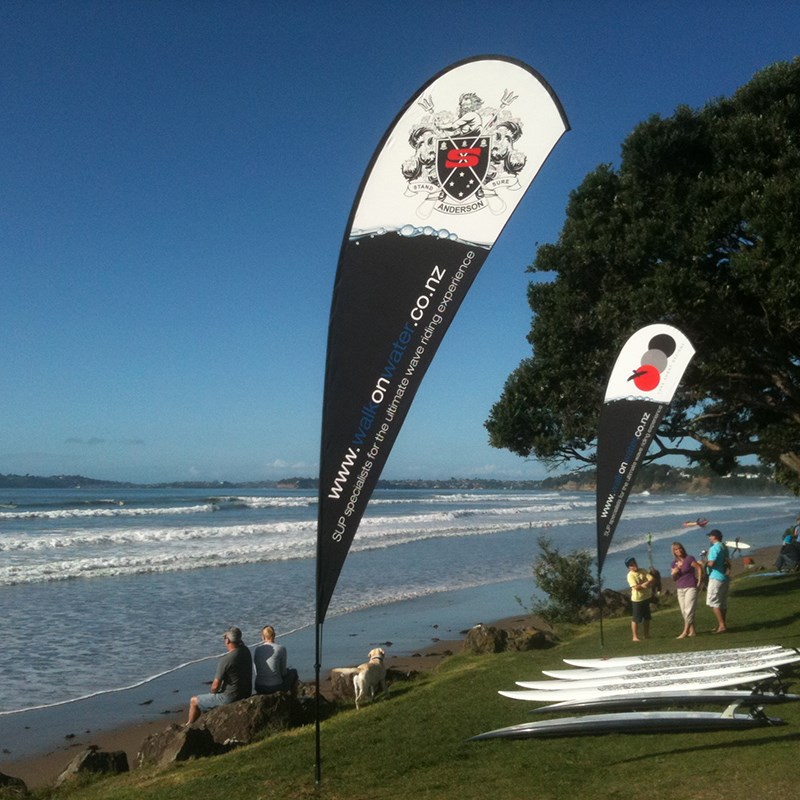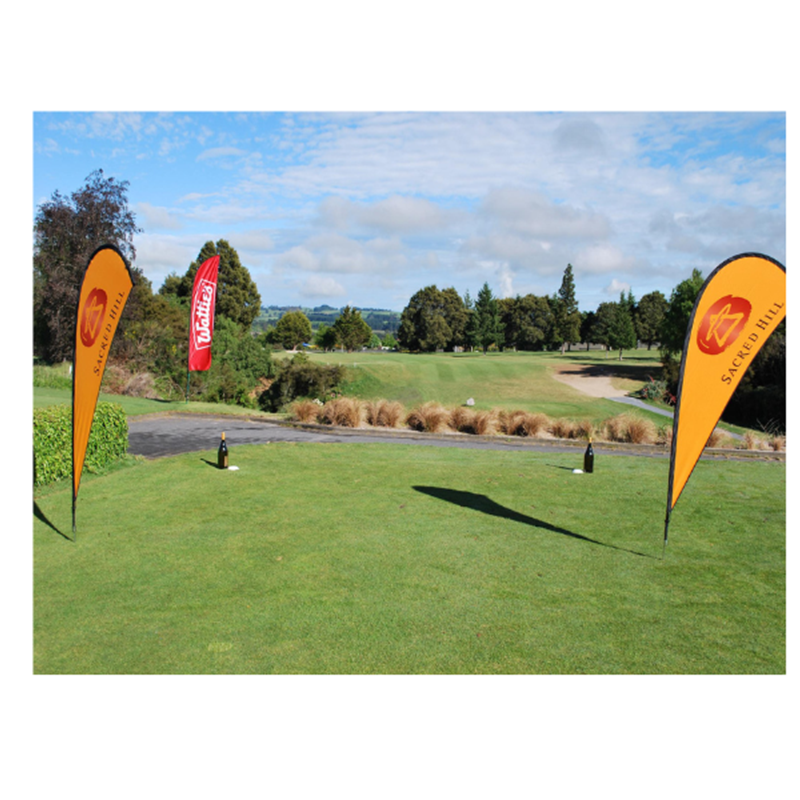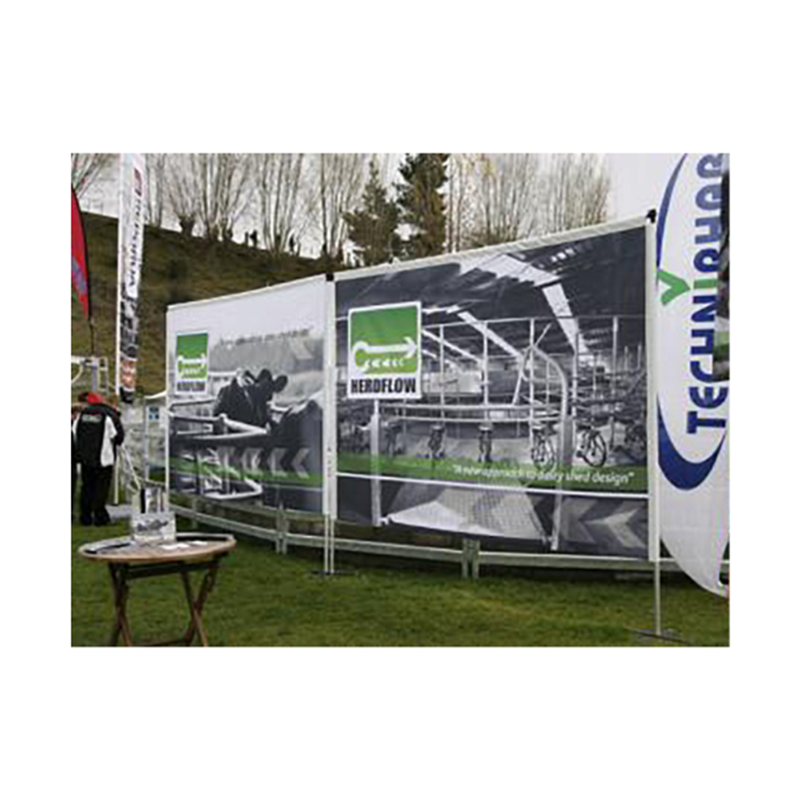 Promotional Flags
We stock a complete range of promotional flags in various shapes and sizes. We also supply a broad range of fixings or bases, including in-ground, on-ground options, as well as fixings for your car which especially appeal to real estate agents running open homes.
Choose to print single-sided or double-sided, with our flags you can be confident of no show through, from one side to the other. You can also be confident in our dye-sub printing method which ensures a log lasting impactful graphic which should last years.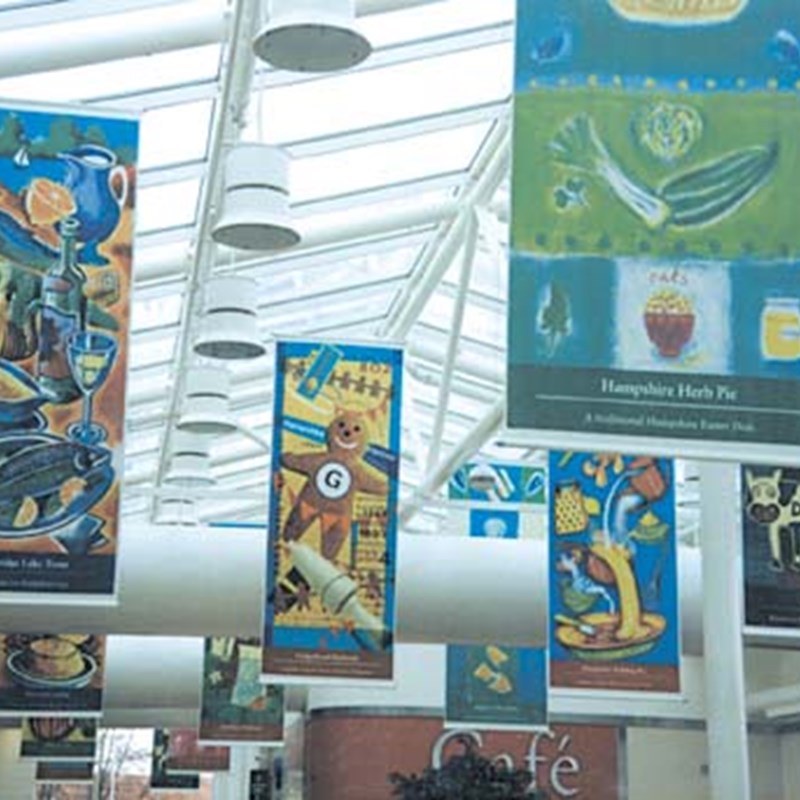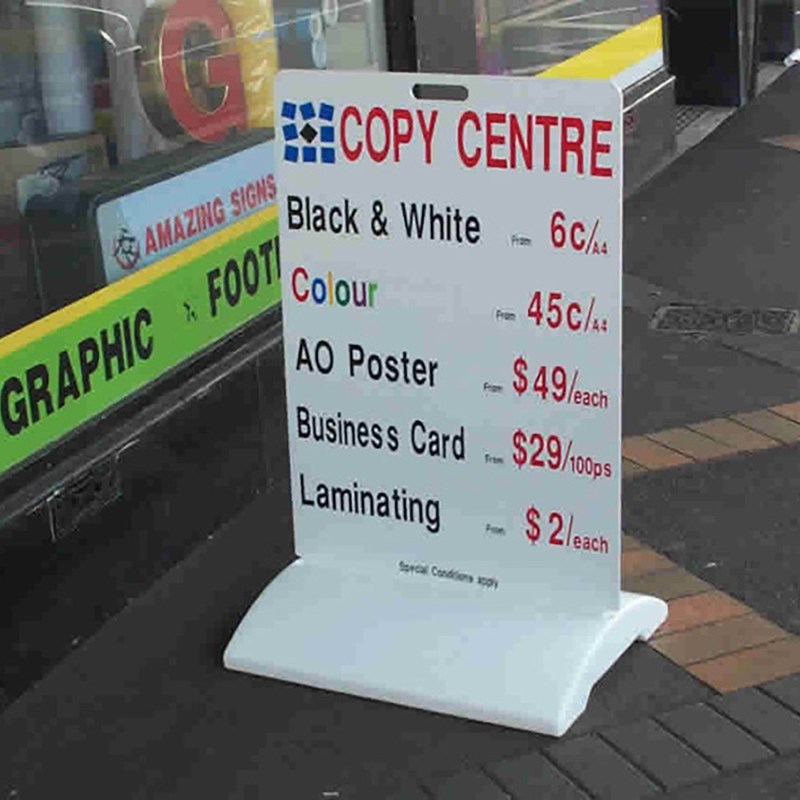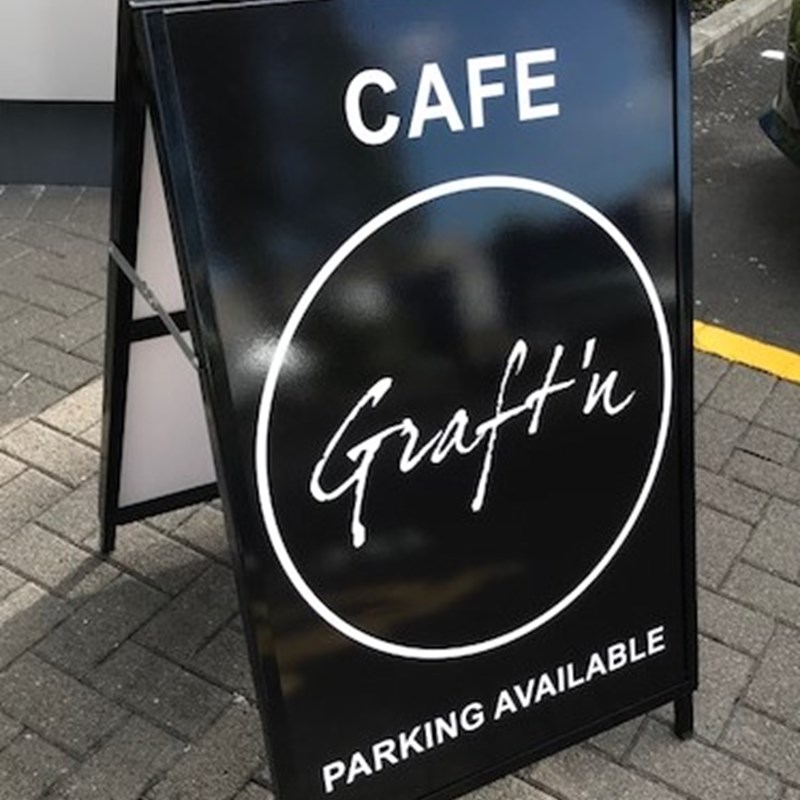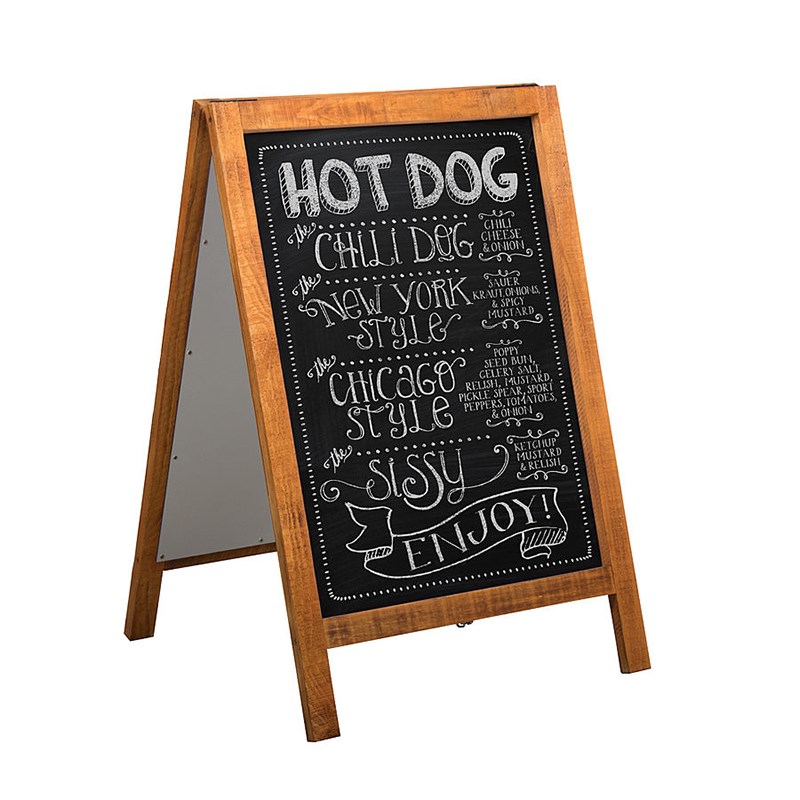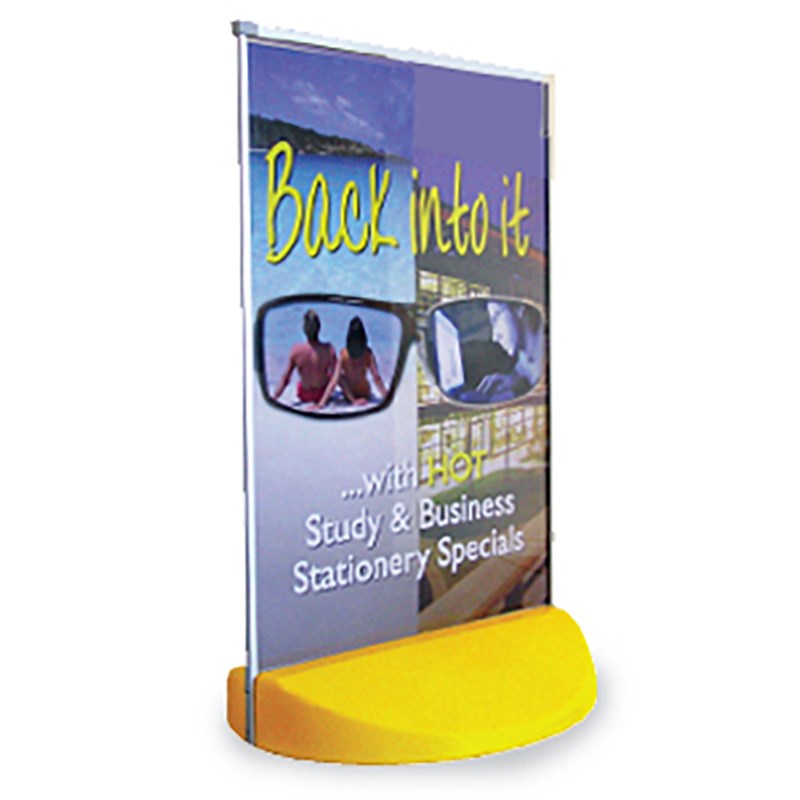 Outdoor Signs
Brandstand has been supplying businesses of all sizes with outdoor signs in various shapes and sizes! Whether you're looking for pavement signs or wall-mounted signage solutions, we have a wide range so you can be sure you will find what you are looking for.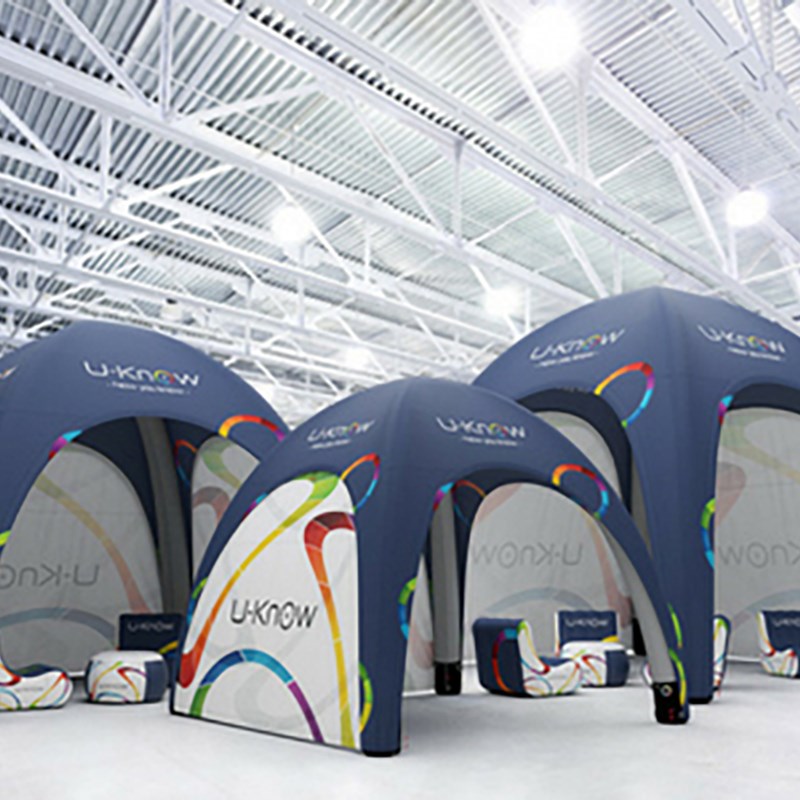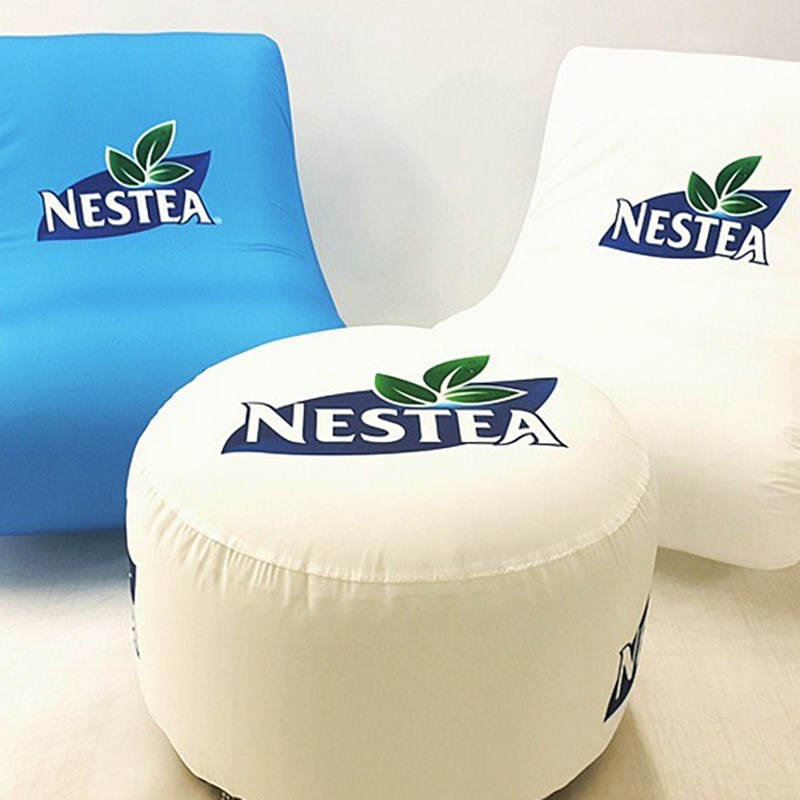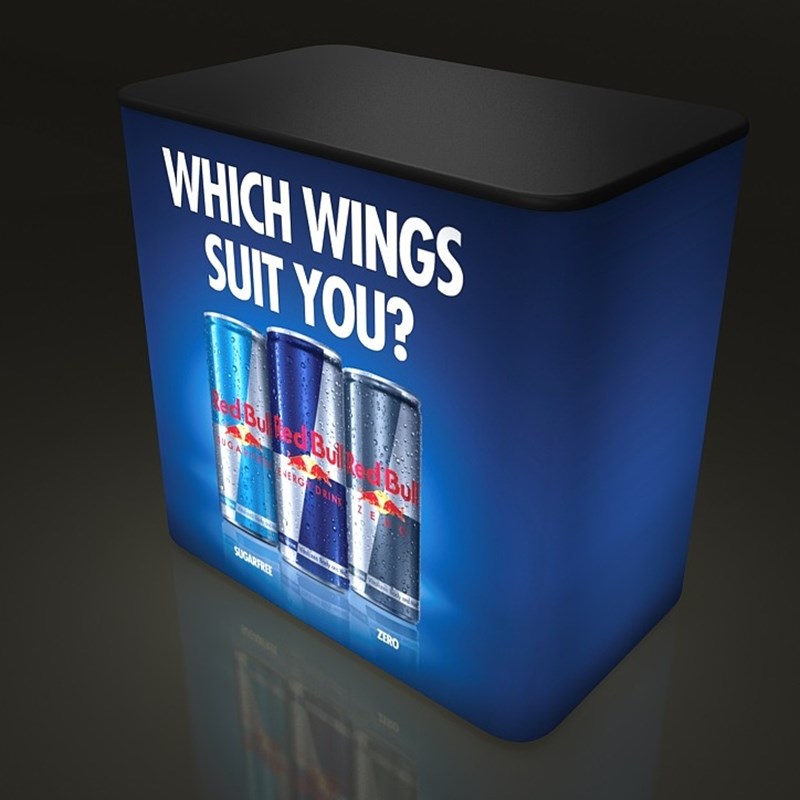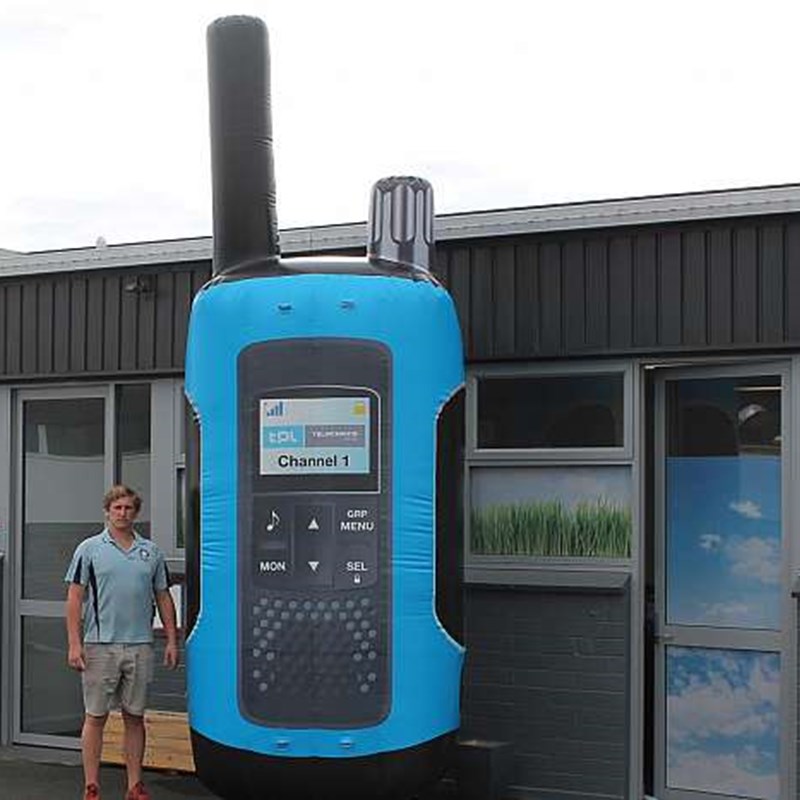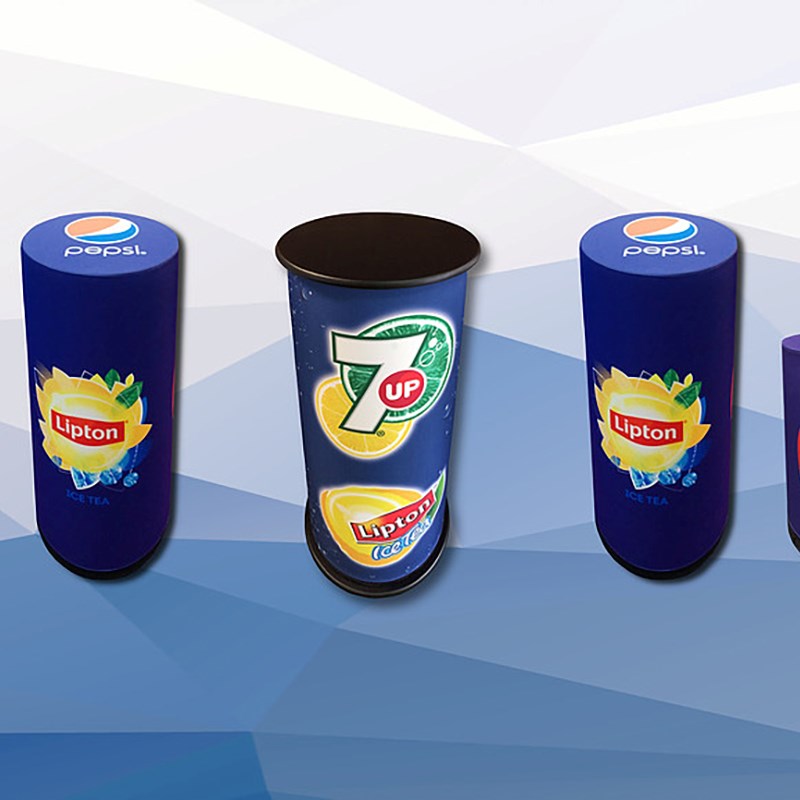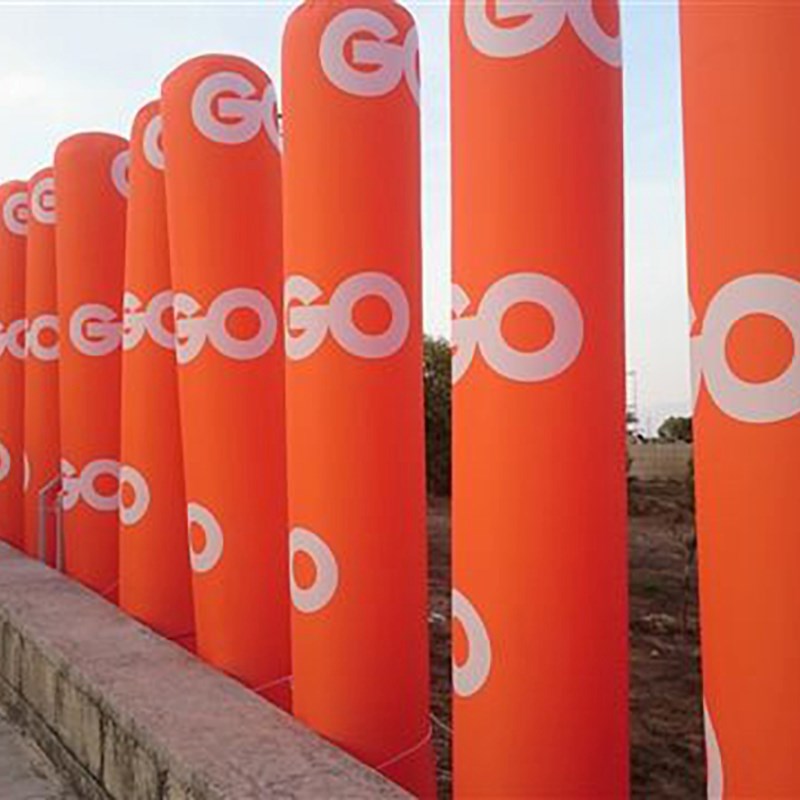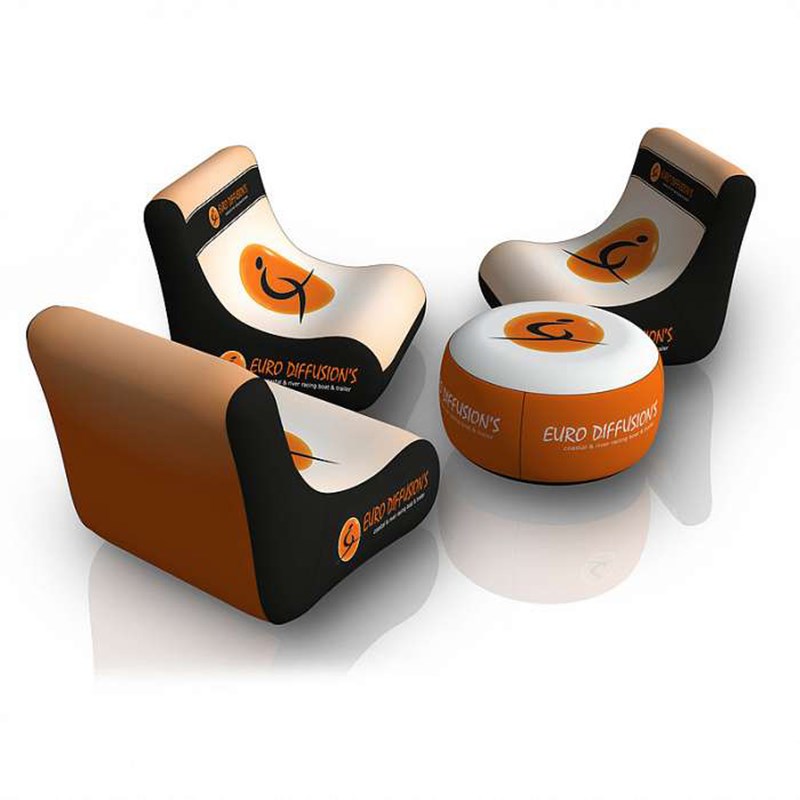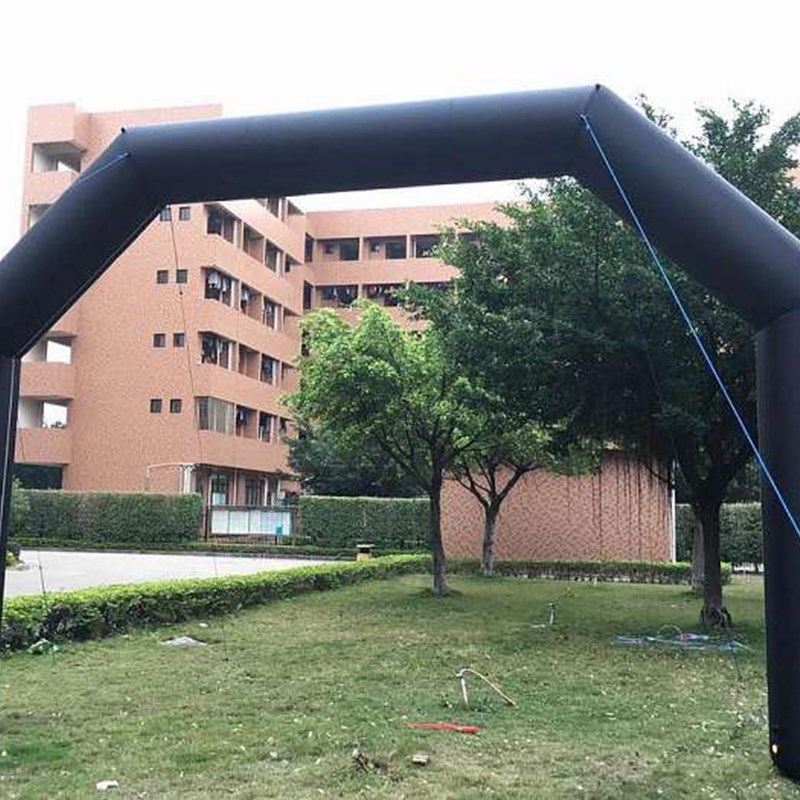 Inflatable Products
Inflatable products only came on the market a few years ago. We offer a full range of inflatable products, perfect for use outside, that includes chairs, tables, counters and arches.  The benefits of using inflatable products include that they are super lightweight, inflate and set up in minutes and they can carry extensive branding. We've worked with event organisers and councils in using large scale inflatable products throughout New Zealand. 
Talk to one of our specialists about our off-the-shelf and bespoke inflatable product options. Discover an amazing new world of flexible display solutions. 
With summer just around the corner, we would love to talk more about our outdoor range. Talk to one of our Specialists TODAY.  
CALL 0800 10 99 88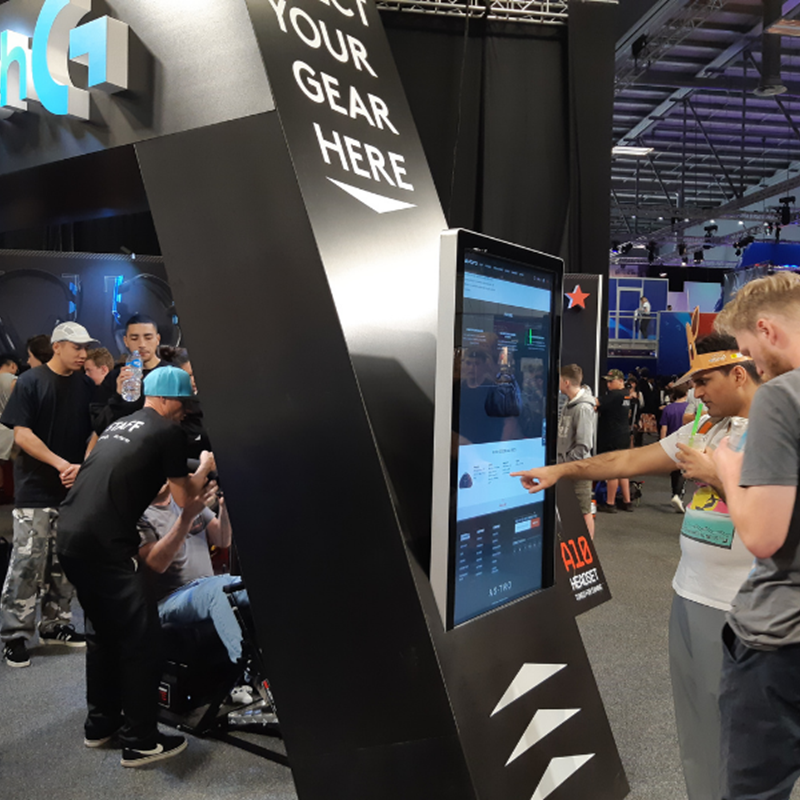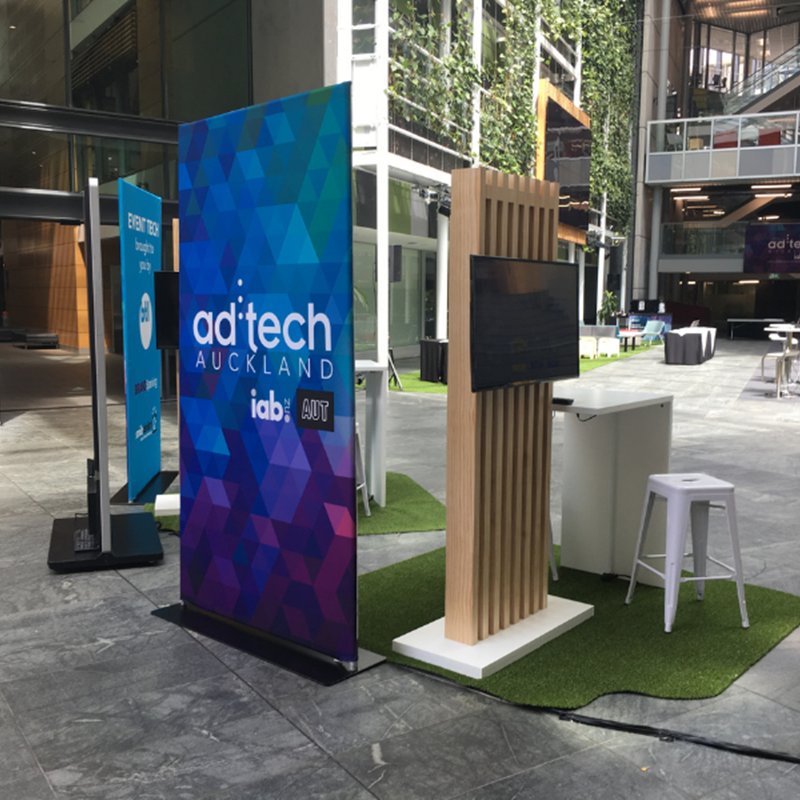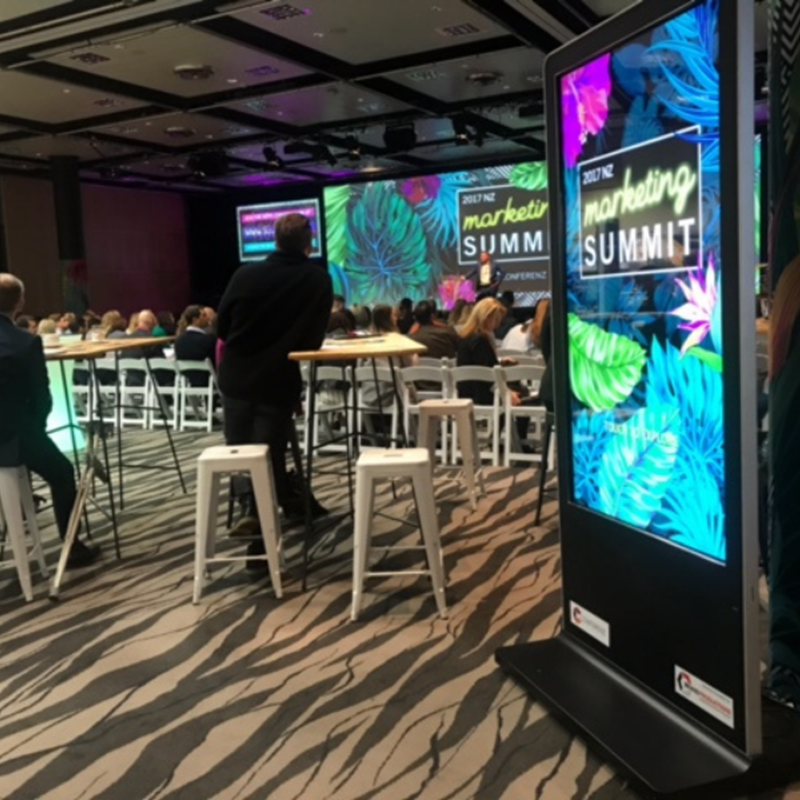 Digital & Multimedia Solutions
We offer a range of outdoor compliant screens and interactive kiosks, built to IP7 standards that can be located outside or in cover outdoor areas.
Used by businesses throughout New Zealand, our floor standing Interactive Digital Kiosks are a useful addition to many campaigns and events. Use the integrated touchscreen to deliver a broad range of content, but also add extra engagement with photo options, card payments, virtual reality options as well as integrating them into an augmented reality activation.
We'll work with your teams to deliver a complete, interactive digital component to your campaign using powerful digital screens, all linked online through a central cloud-based hub. We provide the software, the bespoke development and all the hardware to deliver a complete digital solution to your needs.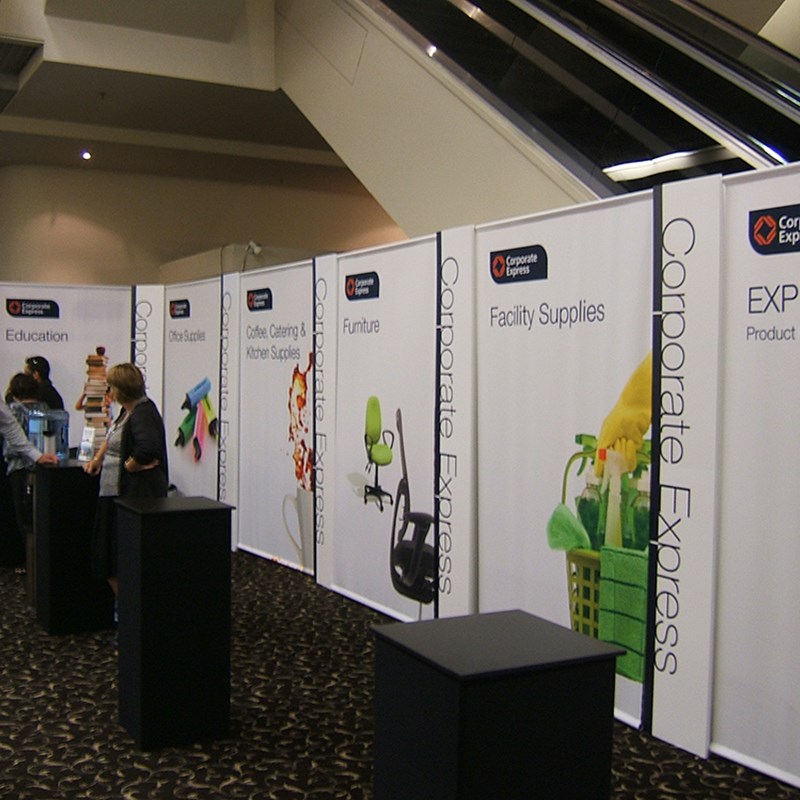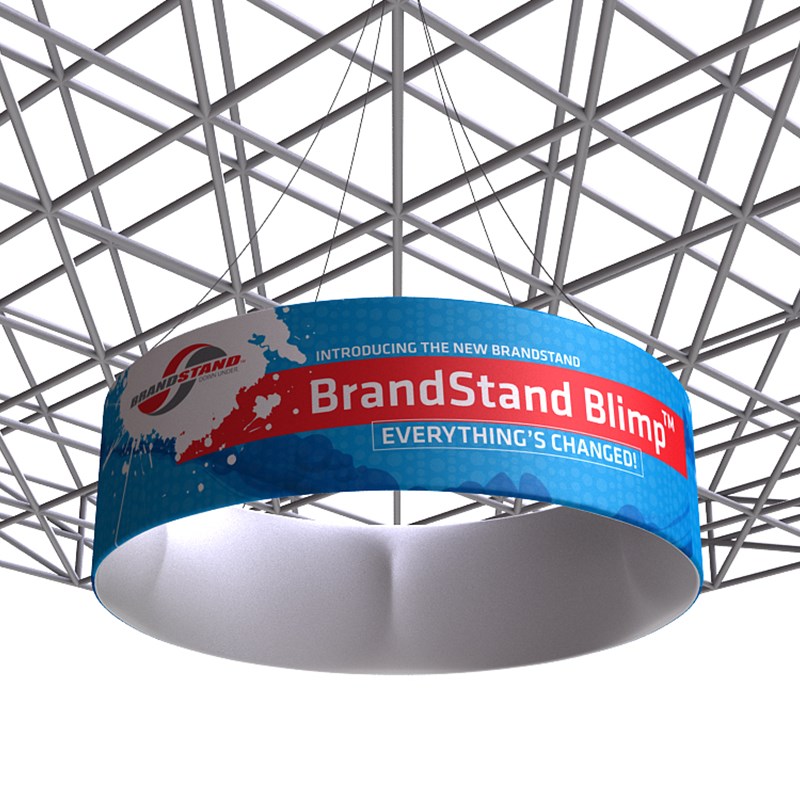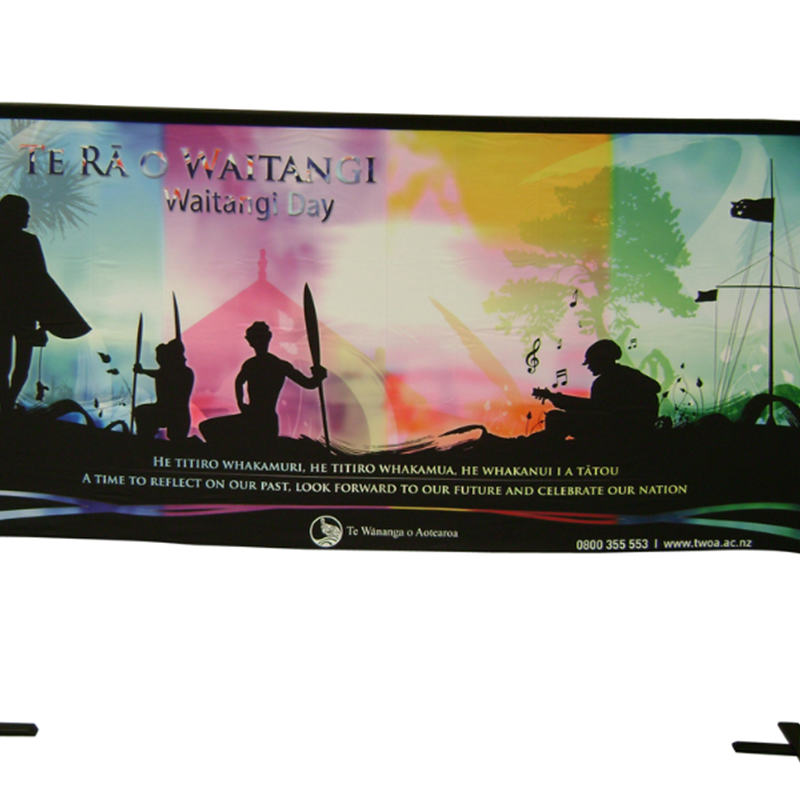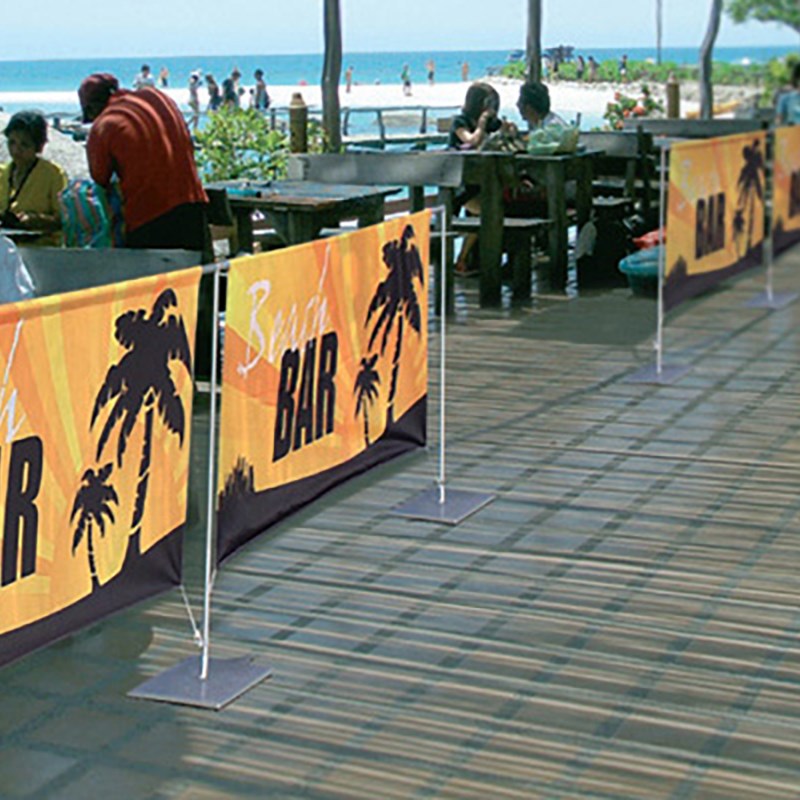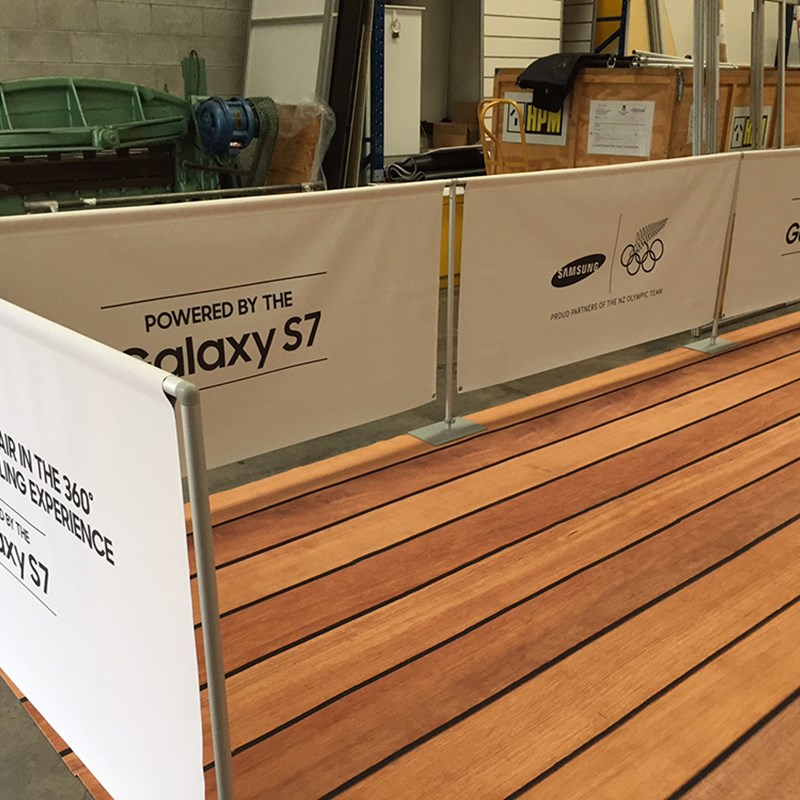 Banners & Portable Billboards
The perfect solution for outdoor events, our banners and billboards make great large-format advertising walls that can be stood outside at events and experiential activations. These easy to set up billboards ensure you're branding gets noticed.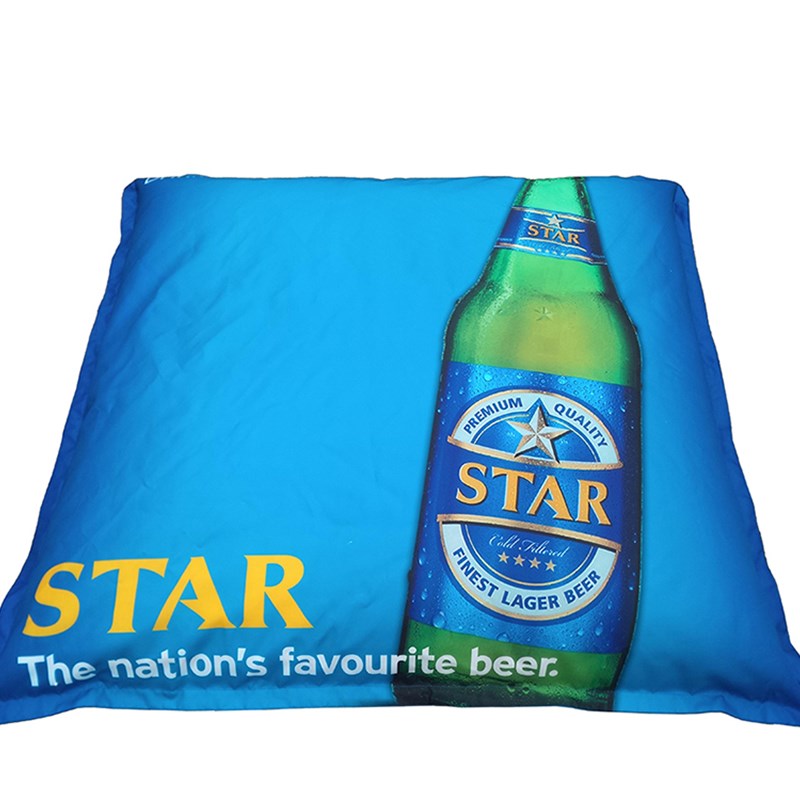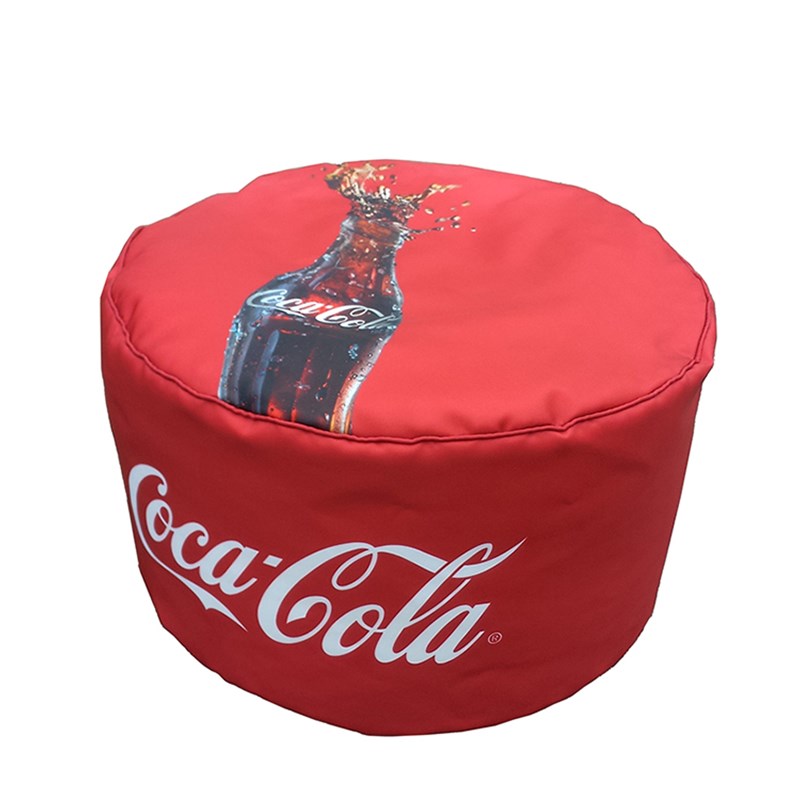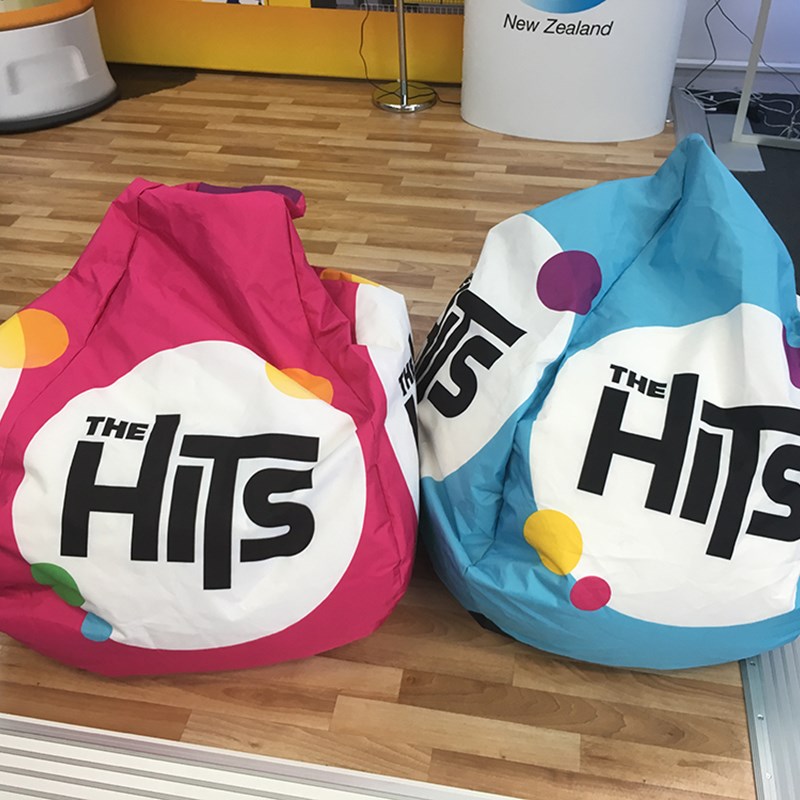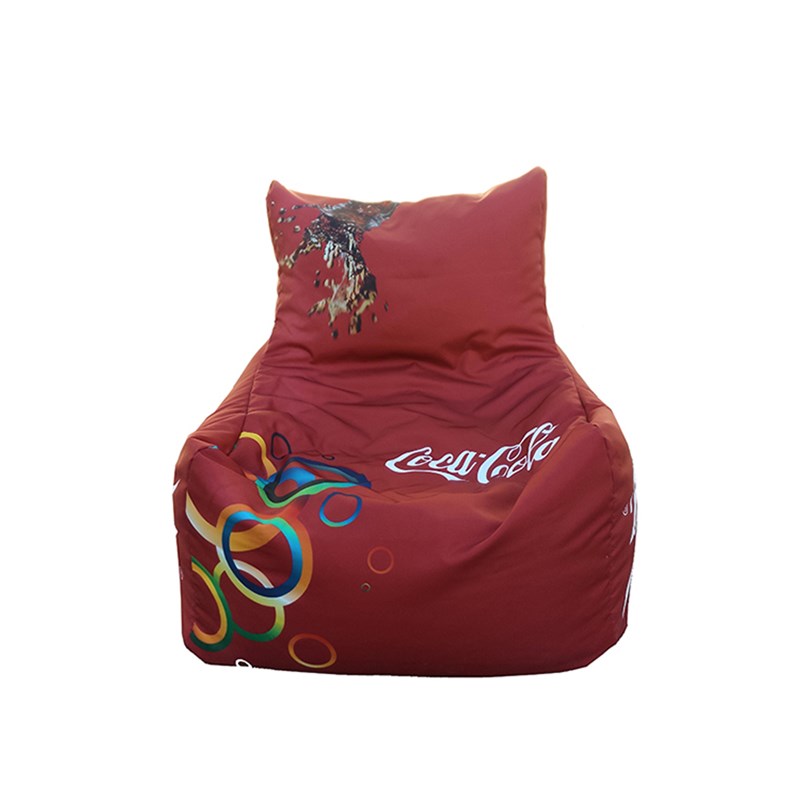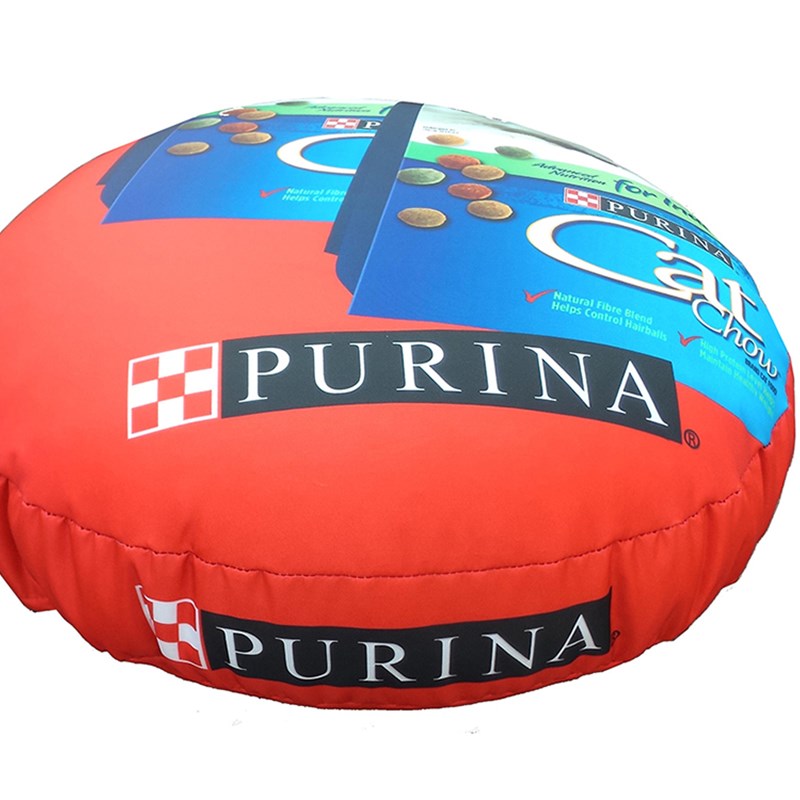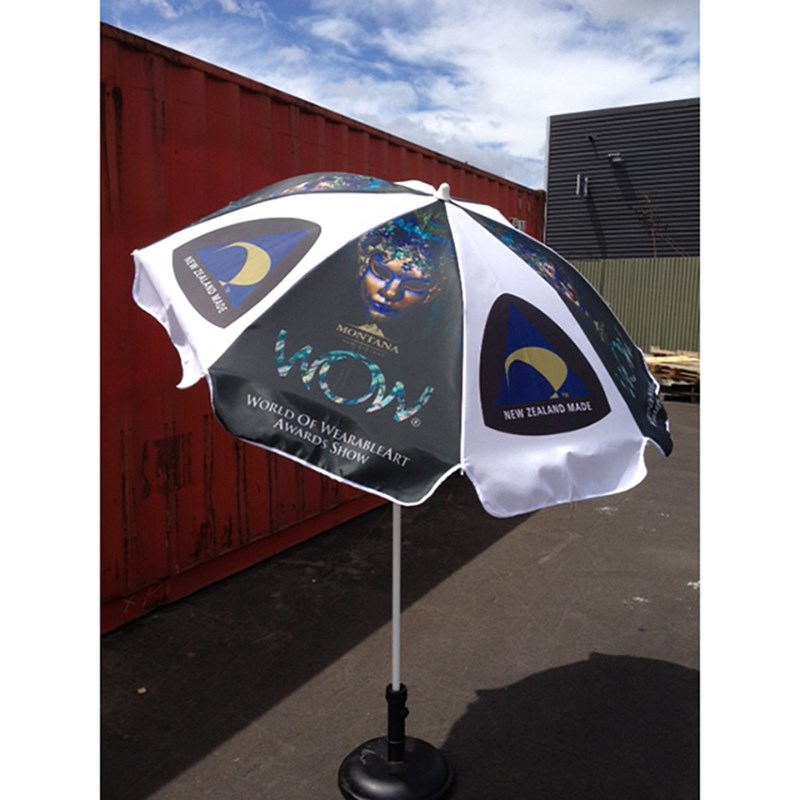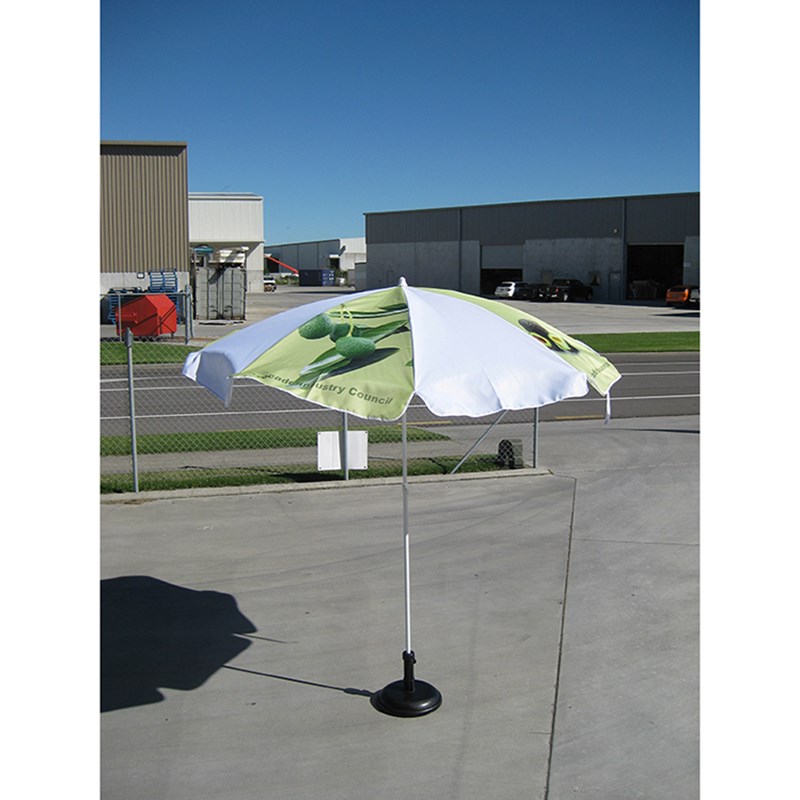 Bean Bags & Umbrellas
We offer a complete range of outdoor beanbags, that come in various shapes and sizes. They're a fun offering at outdoor events, and they're incredibly versatile in their ability to take branding. Also, check out our umbrella and floor mount options - a cheap alternative to a Gazebo for keeping the sun and the rain off your guests.
We would love to show you our outdoor display products.
Organise a demo at our Auckland Showroom TODAY
CALL 0800 10 99 88
What are you waiting for?
We would love to talk to you about your upcoming campaigns. We're happy to bring new fresh ideas to the table. We would love to brainstorm with your team and be a part of the creative process. And once you're ready, then we would like to make those concepts a reality.
Complete the enquiry form below, if you're keen to see what we can do and interested in including us within your wider team.