Logitech Armageddon Exhibition
Logitech designs products that have an everyday place in people's lives – creating new experiences across music, gaming, video, smart home and computing. They approached Brand Productions to design and build an exhibition stand for the Armageddon Exhibition that would represent two of their brands, Logitech G and Astro. Both brands focus on gaming devices such as mice, keyboards, headsets, speakers and consoles.
The stand had to be 12 x 12m and needed to be different, attract attention and enable customers to get involved and experience the products. 

                                                                             Original Sketch

                                                                                 Render of Exhibition Stand
Challenge
The key challenge around this brief was how both brands could be incorporated without it looking like two different stands. Each brand needed to hold its own, yet it was important that the stand blended and attracted visitors. The 144sqm site needed to incorporate as many opportunities for consumers to trial the products as possible.
Space for visitors to get involved and have a great gaming experience using the Logitech and Astro G products was also a key requirement. The overall space needed to be open and welcoming but, at the same time,gaming booths needed to be provided for the visitors to use. It was also important that the stand had additional interactive displays for people to engage with whilst they waited to play. 
Solution
The final design was sectioned into two symmetrical areas – one for the Logitech G PC gaming range and one for Astro products. This interesting structure gave the stand the perfect split that was both crowd-stopping and made good use of the floor space. High impact graphics were used to tie in the background and then each brand's colours were used to really differentiate between the two brands.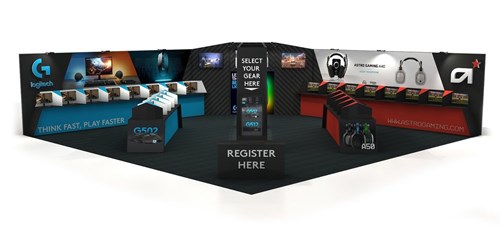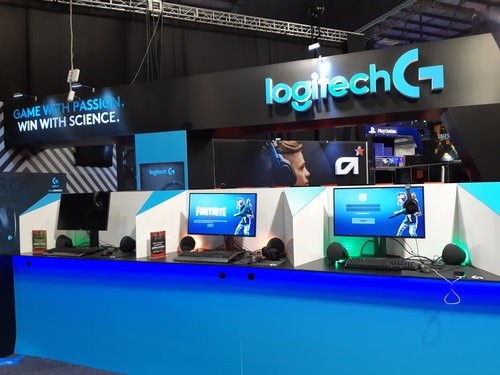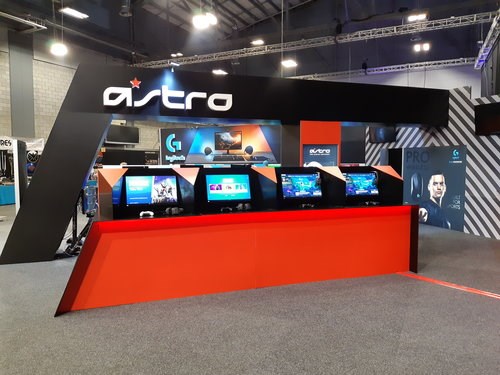 Individual standing booths were created so each visitor could try the product and get a unique gaming experience. Materials were specially selected to highlight some of the products key features such as the LED lighting on the Logitech range of speakers and headphones.
By incorporating large 27" LED screens into each booth, other visitors were able to get a great view of what was being played. The booths were designed so that all the cabling was hidden and the only thing visible was the actual console or screen.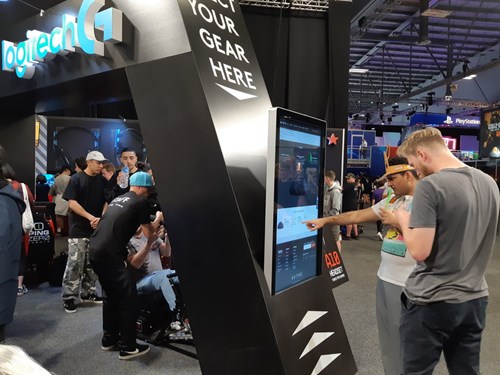 LED TV's showing video content, large lightboxes for high impact brand awareness and an interactive kiosk in the centre of the stand, were also incorporated. The kiosk was touchscreen enabled and connected to both websites allowing visitors to browse the online shop.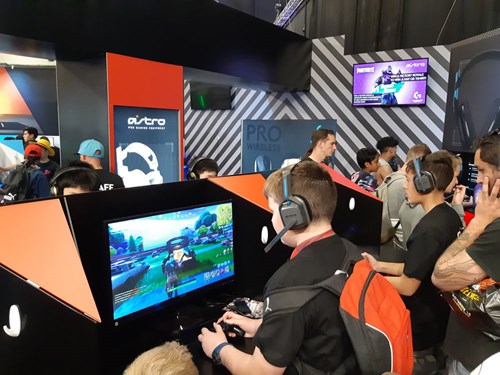 The exhibition stand was a huge success and attracted hundreds of visitors on a daily basis. There was enough space around the stand for people to mingle and engage with staff, look at the products online, or experience them through another gamer.
"Brand Productions were easy to work with, a very smooth planning process and outstanding result. They will become a regular supplier for our New Zealand events and we could not recommend them highly enough."

Imogen Lamond | 
 Marketing Specialist - Jaybird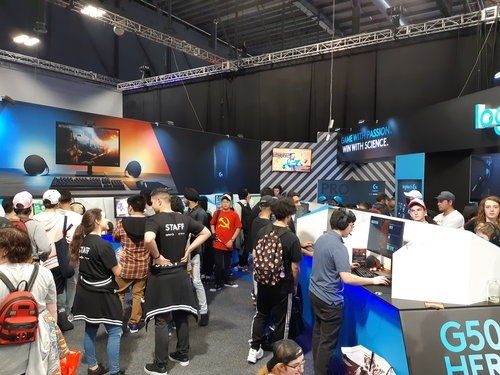 Did you know?
WE RUN TRANS-TASMAN CAMPAIGNS
We work with our sister company in Sydney to deliver truly Trans Tasman campaigns. The combined team will take care of all the production,  project management and logistics in both New Zealand and Australia, ensuring your budget is optimised and your stress levels are reduced!