It's easy to become simply wallpaper at trade shows as each exhibitor tries to out-do one another with bigger budgets, bigger stands, and bigger gimmicks. What can the smaller, more budget-conscious exhibitor do to ensure their standstill cuts through all the clutter of the exhibition hall and creates an impact?
Exhibition Walls
This is a really economical way to create a stand, using our off the shelf fabric stand solution. There are a couple of walls to choose from; the SuperWall Modular Fabric Wall and the Tower Fabric Wall. Both are simple to erect and deliver some of the most vibrant, spectacular graphics we've ever seen. There are loads of options and accessories so you can start small and then add to your stand as your business grows and your needs change. There's no doubt that impactful graphics stop people in their tracks, so it pays to invest here to get a good solution. The beauty of fabric is that it lasts years and can be washed, so it looks like new every time it's used!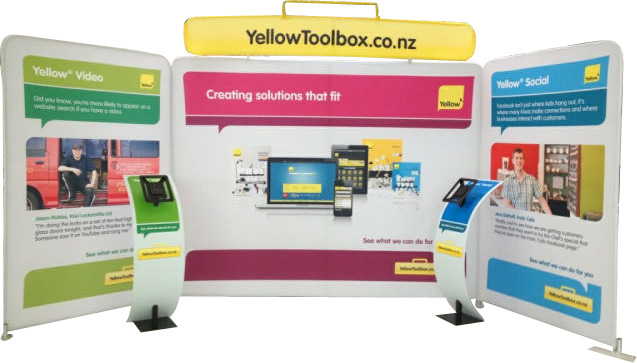 Our Graphics-2-Go panels are a great solution that can be applied to your existing carpeted exhibition booth walls. They are easy to assemble with no tools required and with a full-colour graphic display they look great.
Portable Exhibition Kits
Our portable exhibition kits are lightweight, portable and infinitely flexible. You can build your stand by using a combination of our portable display banners, walls, towers, pedestals and tables. All these components can be re-graphiced giving you a different look at each event without busting your budget. You can even build the stand yourself, saving time and reducing on-site contractor costs.
Sky Banners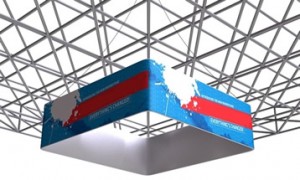 These give your stand extra height because they're suspended from the ceiling above your stand. This ensures your stand is visible from a long way off in a crowded exhibition hall. Fabric Sky Banners available in various shapes, including square, round, and triangle. Consider a single message or how about different messages on each side?
Hire vs Buy
Always a tricky subject this one. If you're only going to exhibit once, or you're just dipping your toe into the water, then it's a good idea to hire initially. Although most of our solutions are for purchase, we do have various exhibition solutions available for hire – just ask us for details. Take a read of this too, which may be of interest.
If you attend more than 2 trade shows or events a year, then it pays to purchase your gear, treating it as a CAPEX expense and depreciating the cost over 3 years or so. We'll happily run through the numbers with you and compare the costs of rental vs purchase, so you make the most cost-effective purchase, not just for now but for the next few years.
Flags & Pull-Ups

No, we're not talking about nappies here, but rather ways to gain attention for your business well before visitors enter the exhibition hall – cleverly positioned flags and/or pull up banners can get visitors considering your business and even actually making a bee-line for it as they enter the hall. For a couple of hundred dollars, these can be a really cost-effective way to stand out. We also tend to find that once purchased these items get used for many other roles within the business, and our customers wondered what they did without them, previously!
Interaction
Creating a buzz around your stand is easy if you include some form of competition or interactive element. Consider a game on your stand with prizes, or how about a simple business card draw using a competition/ballot box. We have a huge range of these available, from budget solutions right through to powered, bespoke entry boxes. As well as acting as a conversation starter, it all provides a simple way to quickly get the details of visitors to your stand and enables you to correspond with them in the future. By counting the cards, you will also be able to decide how cost-effective the show was for you in terms of visitor numbers.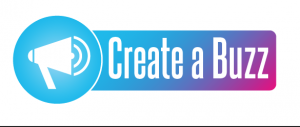 At Brandstand we have the knowledge and expertise to make the perfect stand for your budget, so give us a call on 0800 10 99 88.