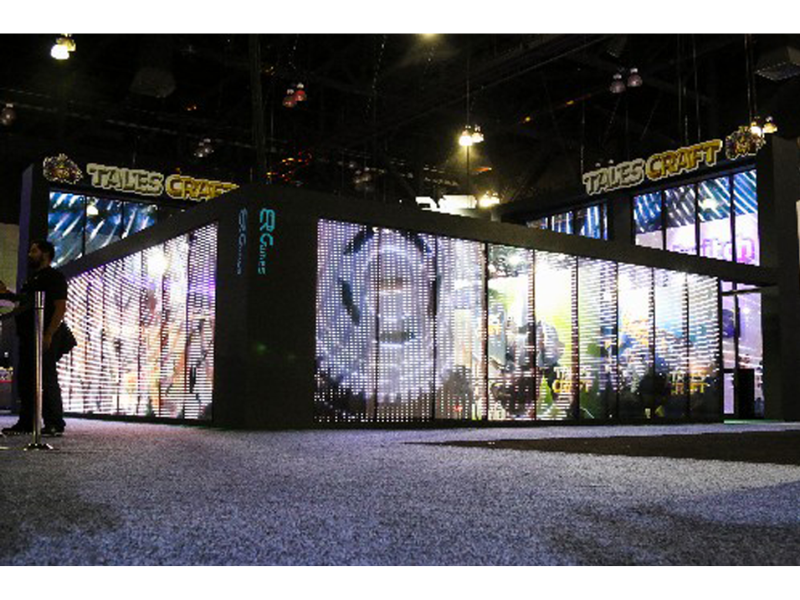 G-Glass technology is built to give a high impact brand experience which is not only stunning but also dynamic and impactful.
A new product from G-SMATT Global could certainly change the face of exhibition stands in the future. The product itself is a media glass – where the circuitry is etched onto the surface of the glass and then LED's are carefully placed onto it. Cover glass is then installed, filled with resin and connected to the side of the laminate with flexible printed circuit boards. The end solution is a cutting edge glass wall that can display any content-rich media that could be shown on a PC or TV, but on a far larger scale and in a much more compelling way.
Interactivity is key…
G-Glass can deliver innovative display solutions to any indoor or outdoor event. It has the potential to transform the way exhibitors connect with their audience, enabling the glass to be interactive with the stand. Add sensors to the exhibition floor, for example, and have these sensors connected to the glass wall which would, in turn, change the image. This not only keeps the imagery fresh but keeps people interested and engaged.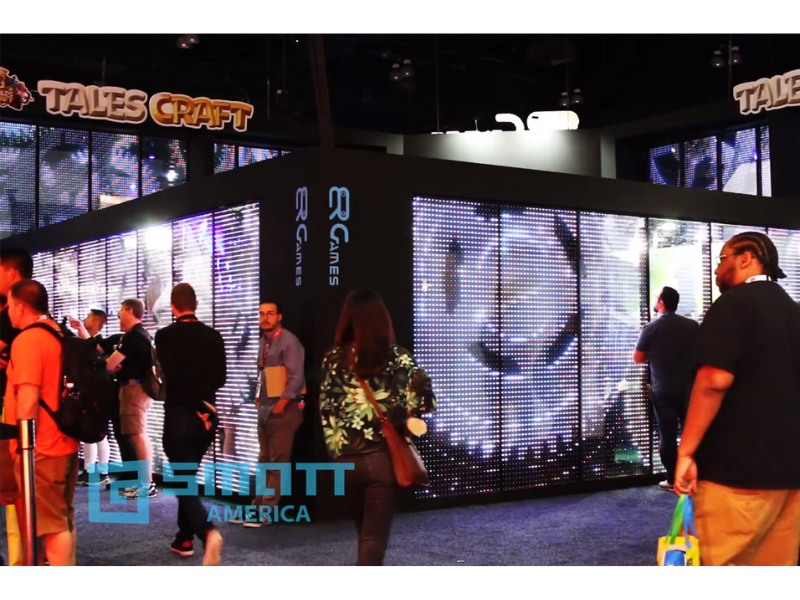 No restrictions
Rather than the traditional way of fitting a screen to an exhibition wall or stand, G-Glass allows exhibitors to create a full-length interactive exhibition stand that is as large or as tall as they want it to be, giving the exhibitor maximum brand presence. The screen becomes the wall!
Orhan Ertughrul, EVP for G-SMATT Europe says, "G-Glass could give you the opportunity to double your event footprint by standing containers on top of each other giving you more exhibition space at no extra cost. If you can build high, not only do you get the benefit of people seeing you across the exhibition hall, but you can double or triple your footprint".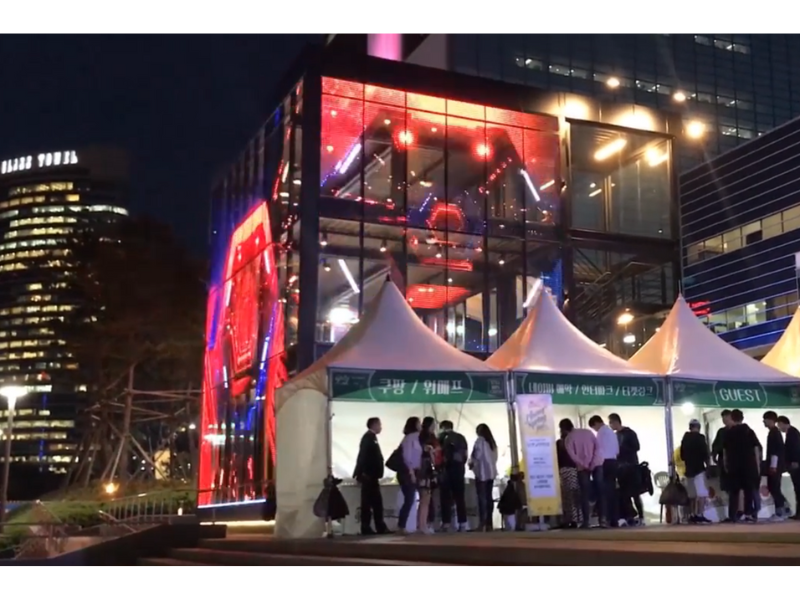 Keeping up with technology
This highly-interactive smart glass display is something that we at Brandstand are very interested to follow.
Not only does it provide a one-of-a-kind brand experience but it also allows brands to communicate and interact with audiences on a whole new level.
This technology is something that will continue to expand and that we believe will come into its own within the exhibition and display industry, whether it be on glass or inside the new fabric lightbox stands.
If you would like to know more about changes and innovation in the display industry, then sign up to our quarterly newsletters