Tell me and I forget, teach me and I may remember, involve me and I learn.
Benjamin Franklin
Let's be honest, this quote is a little over-used but it still rings true when talking about product demonstrations and trials. It's important to involve your audience not simply talk or teach to them.
As the #1 display company in NZ, we at Brandstand have a few ways to help you achieve this.
First of all, you need a demo table. And have we got a LOT of demo tables!  We're probably the biggest supplier of demo tables to FMCG brands and supermarket sampling companies in New Zealand.
As well as simple off-the-shelf solutions which include a plastic top and branded wrap, we can create even more impact with poles and an overhead Header Card. It's a simple solution but it works, because suddenly your sampling station can be seen right across the supermarket. These are easy and quick to set up in-store and they're built tough for repeated use.
Want to jazz it up a bit? No problem, we've got various shapes and sizes to create a bit more interest. We can also put your branding on washable fabric to make the whole package even more lightweight, even simpler to set up, and even easier to keep looking tip-top. (Did I hear Ice Cream? Yep we supplied tables for a Tip Top sampling campaign too!).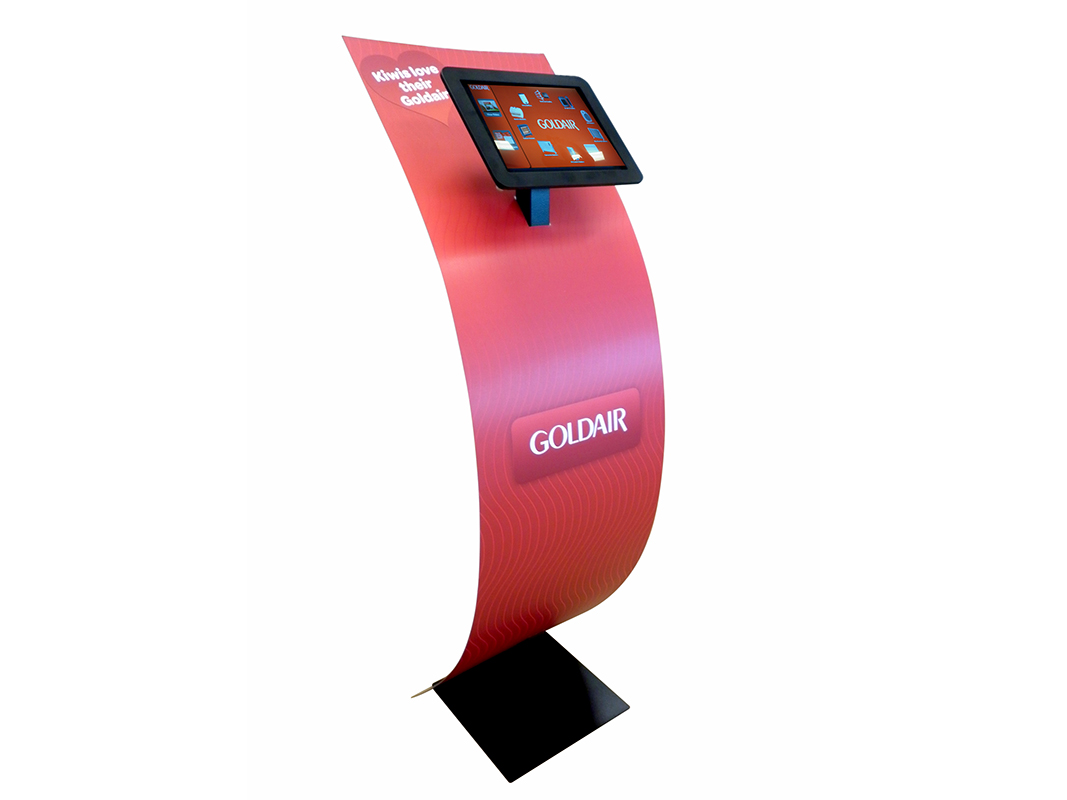 But a table alone isn't enough. That's why we've got a range of leaflet holders, product display shelving and iPad/tablet holders to help create greater interaction. Need to cook on the stand? No problem, we'll keep you safe with heat reflective materials, reinforced shelves, and built-in chopping boards where required.
Still not cutting it, then what about a totally bespoke solution?  We love a challenge and have the best "can-do" people in the industry – that's why Cadbury's experiential agency approached us first.  We were asked to come up with something magical in-store to support Cadbury's Joyville ATL campaign. We came up with this incredible sampling machine! It had kids and adults queuing up to get a taste and brought the TVC to life for many. It actually dispenses chocolate down a chute!
Brandstand has years of experience, working with many of NZ's experiential agencies. We understand why solutions must be easy to transport, why the gear needs to be built tough and why it must be simple to assemble. It's why so many NZ agencies work with us; and because we ALWAYS get the job done on time and on a budget!
Take a look at some of the demo tables we've created over the years, right here at our online showroom. It's a great source for ideas, and if you see something you like, give us a call on 0800 10 99 88.