Many customers don't understand the terms plinth, pedestal or podium, and we're often asked to explain what we mean. It's understandable as they're quite similar really but used in slightly different ways.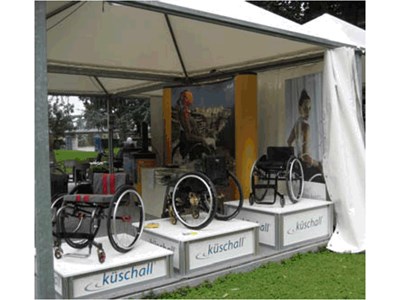 The Plinth 
Technically speaking, a plinth is a heavy base supporting a statue or vase. Consider for a moment those statues you've seen in museums and grand homes featuring perhaps a king or queen set in marble.
In the world of Display, a plinth is a simple stand onto which a product might be placed as a means to display it, draw attention to it or place it at waist height. Display plinths tend not to be heavy, unless they need to carry a heavy object or because they're made from timber for aesthetic reasons.
As these plinths get bigger and higher, then they also serve as a desk or small demonstration table. As part of an exhibition kit, these plinths are often placed at the front of the stand as a meet-and-greet station.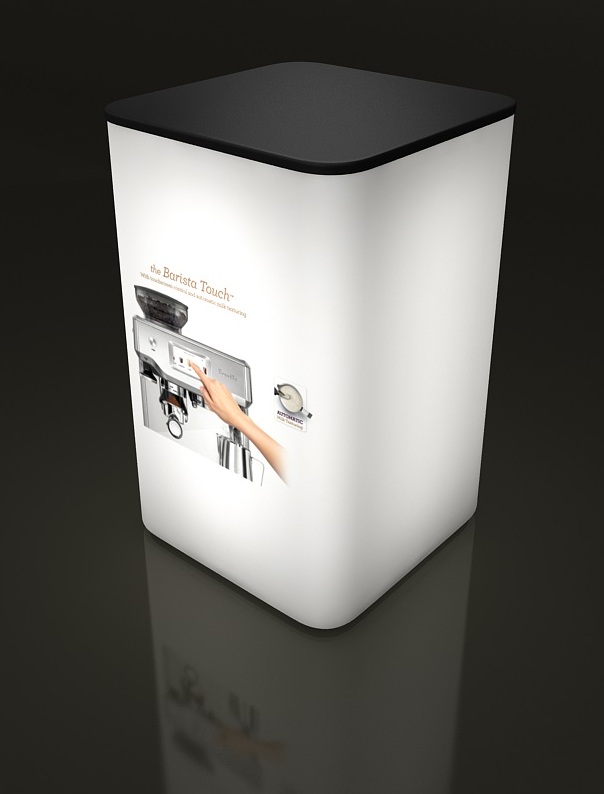 At Brandstand we have a whole range of these plinths, made from various materials and in various sizes and configurations.
Let's start by looking at materials first. You have the option of covering your plinth with a branded wrap, usually made from graphics vinyl and attached to the plinth using hook and eye velcro. This is a cost-effective solution but the vinyl panel needs to be stored carefully and can suffer from wear and tear quite quickly. These basic plinths are made from 5mm extruded polypropylene, whilst the tops are made from 12mm melamine mounted to MDF.
The next option to consider is a fabric-based plinth. These feature a 360-degree fabric wrap placed over a lightweight frame with a solid top. They're washable, super lightweight and last for years. They fit into a small case so they're easy to transport too. Often we sell these as part of a total fabric-based exhibition solution, including a branded SuperWall at the back and then these plinths with a consistent complementary design.
If the plinth is not going to feature high impact graphics, then we also stock a range of timber, glass, mirror finish and acrylic plinths, plus options to light an acrylic plinth to really stand out from the crowd!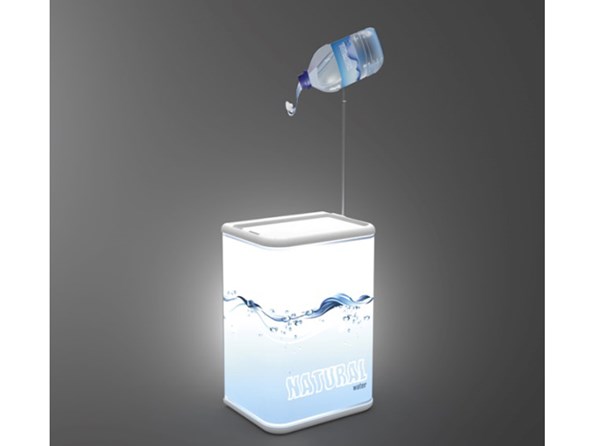 The Pedestel
The pedestal tends to be a number of plinths working together, either joined or placed next to one another. For instance, Brandstand offers four plinths at differing heights which together make up our Staircase Display Pedastel or a number of hexagonal plinths which fit together to form the Hexagon Pedastel. The pedestal is perfect as a walk around the display, in a window or against a wall.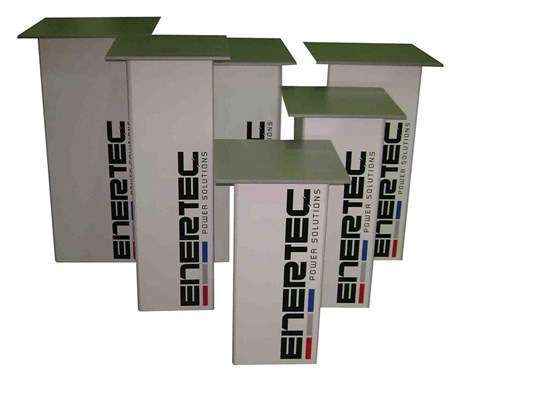 The Podium
Sometimes the pedestal is not very high and is designed to be a branded box to stand on. We call these podiums, and we can create these for events and media moments too. Any size and with any branding/finishing you require.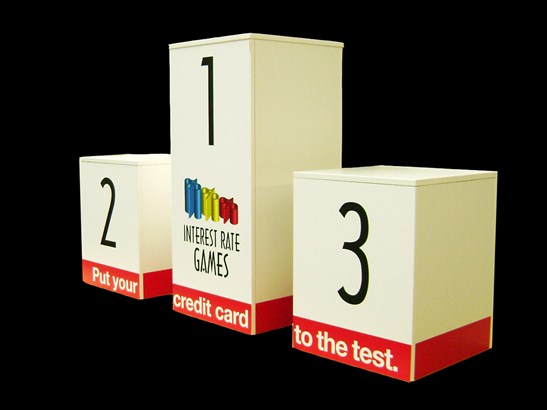 At Brandstand we can custom build any design you require, so give us a call and let our expert team guide you into what would best suit your campaign or product.