Focus on Modular Fabric Exhibition walls - Introducing Superwalls
Our Superwall Fabric Exhibition System is ideal for use at exhibitions, trade shows and conferences where you need a high impact yet lightweight display. Here are 13 facts about our Superwall system that might surprise you: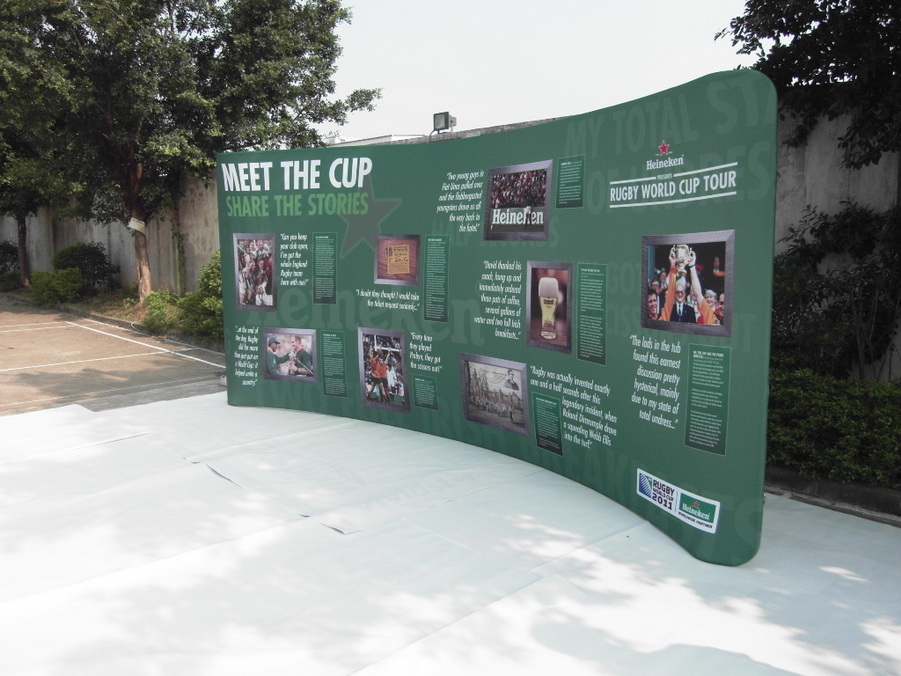 Lightweight, easy to assemble and durable (only 12kg packed weight for a 3 metre wall) supplied in a canvas carry bag for easy transport! Can easily be checked in on a plane!
There's no seam-line on a

 

Superwall

 

fabric skin, so there's nothing to interfere with your graphics. Plus the fabric is made from non-glare material. The result? Higher impact graphics.
Superwall fabric can be washed in cold water in a domestic washing machine, over and over again, so it looks like new every time you use it.
On average, it takes 8 minutes to erect a Superwall.
There are NO tools required to set up or dismantle a Superwall because the Aluminium extruded frame is held together using a bungy cord.
Every single Superwall

 

comes with a 5-year hardware warranty.

 

You'll want to change your message before you need to change your panel!
Once packed down into its case, the Superwall measures only 420mm x 320mm x 820mm. That's small enough to fit into the back of your car!
You can extend the life and usefulness of your Superwall by printing different messages on each side of the fabric skin.
We sell a standard range of 6 sizes.
We can also supply custom shapes to meet any design requirements.
Our Superwall solution is a full modular system providing maximum flexibility. Walls can be interchanged/clipped together to form a larger display when required or used individually in showrooms and for product demonstrations – a truly future-proof solution.
Superwalls can be joined together in a straight line, at right angles, in an L shape or simply angled to suit the space they are being used in and to get the look you are after.
To gain extra height, the Superwall can be fitted with Header panels to maximise your impact.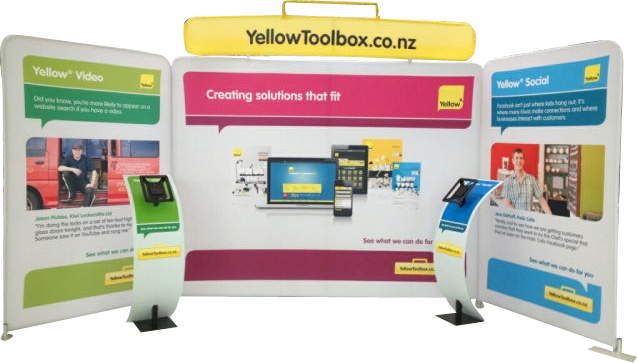 For more information on our Superwall modular fabric display system, please contact us
Did you know?
WE RUN TRANS-TASMAN CAMPAIGNS
We work with our sister company in Sydney to deliver truly Trans Tasman campaigns. The combined team will take care of all the production,  project management and logistics in both New Zealand and Australia, ensuring your budget is optimised and your stress levels are reduced!