How do you decide on which Gazebo to buy, when there are so many options and such huge price differences? Let's take a look at the market place and consider your options.
Frame Material
Most marquee systems utilise either cheap steel framing or more expensive aluminium. The poles also tend to come in various diameters, which affects the price too. Aluminium lasts longer and is more lightweight.
All our Gazebo-2-Go marquees come with aluminium poles, with a 12mm diameter. Although some manufacturers provide thicker poles as standard, we think this diameter is optimal vs weight. And in 7 years we've never had an issue with broken poles! Our frame is also one piece because we know how annoying it is when a pole goes missing!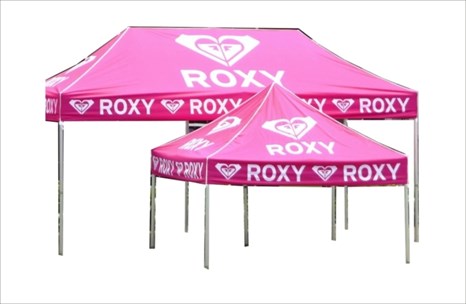 Fabric Material
Generally, marquees use a whole range of materials, and this is where manufacturers can make real cost savings. The cheaper gazeboes tend to use inferior fabric which is fine for only a few hours out in the sun now and again, but they're not designed for our harsh sunlight or for more rugged trade use.
Our Gazebo-2-Go features high-quality, close-mesh 500 denier polyester material. This is fire retardant and water-resistant, and has excellent printing characteristics. And given we're in the display business, that's important to us and the brands we work with! As Kiwi's the other key factor is UV protection, and all our gazebos offer 100% UV Protection* (rated UPF 50+)
* Actual test results 99.84-99.97% U/V Blockout
Convenience
Ever laughed at how many Dad's it takes to set up the Gazebo at a backyard BBQ? So have we, and that's why we guarantee our Gazebo won't make you look stupid when you try to erect it!
With its ingeniously simple folding system, the Gazebo-2-Go Marquee can be set up in less than 60 seconds, without tools, providing superb adaptability for both indoor and outdoor events of all types.
The trick with any gazebo design is to ensure that it's a good size when up and really small size when down, and that's not easy to achieve. The Gazebo-2-Go is extremely compact so transport and storage is easy, plus it comes in a range of sizes to suit your needs.
Size Matters
Once you've decided on materials then the next choice should be the size. Now don't go shy at this point. Be sure to upsize and cover off your bases – that way you'll only buy once and it will last you for years! Also, consider this – the larger the gazebo the larger your potential brand logo on the roof or sides.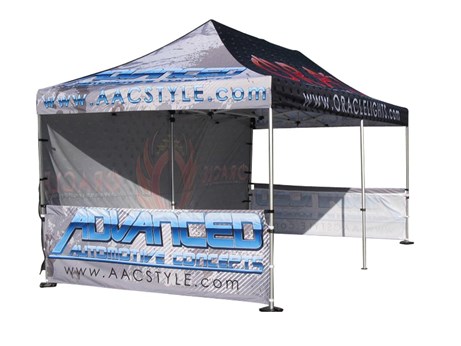 Our Gazebo-2-Go comes in these sizes: 2.5 x 2.5 metre, 3.0 x 3.0 metre, 3.0 x 4.5 metre and the eye-watering 3.0 x 6.0 metre
Side Impact?
No, we're not talking cars here! You might not want the sides now, but isn't it great know you can add them later, because this system comes with heaps of options, including sides with and without windows, plus half and full-sized sides.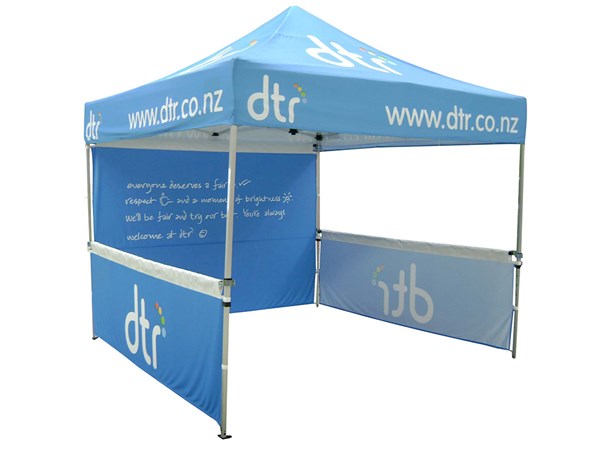 The Details
Sometimes the devil's in the details and that's never more so than with the Gazebo-2-Go. Here are 14 of those details that make the Gazebo-2-Go, one of the best options in the market:
Moulded brackets from top quality ABS plastic formed with rounded edges to provide extra protection to the roof from general wear and tear.
All seam points are double stitched for added strength and durability.
Patented pull-pin locking system ensures easy, finger-safe set-up and collapsing.
Double layer of material at peak for extra wear resistance.
Central Pivot design ensures a lifetime of durability.
50mm wide horizontal velcro strip on the lower inside edge of the roof to allow sidewalls and/or rain gutters to be attached/removed in seconds.
Advanced periscoping height controller allows for a perfect roof fit.
Sturdy D-Rings offer additional tie-down security.
Patented pull-pin locking system offers easy leg height adjustment and levelling capability on uneven ground. Five different settings with 360mm of height adjustment.
Double layer of material at corners to minimize wear and tear.
Rustproof ABS footpad delivers greater grounding ability for superior stability and safety. Holes provided for ground pegs.
Additional velcro strips are positioned on the roof midway between each leg to help secure the roof to the frame and keep it suitably tensioned.
Truss bars capped each end to help prevent moisture and dust entering.
Advanced seam sealer strip applied to the underside of all seams to ensure waterproofness.
Colour Options
That cheap marquee down the road probably comes in a couple of colour options. Not ours though – the Gazebo-2-Go comes with 8 (yes that's right 8) standard ex-stock colour options! And if you want another colour, we can do that too – it just might take a little longer and cost a little more.
Interchangeable Branded Canopy Option
Why not save money by buying one Gazebo and various different branded Canopy options? It makes perfect sense when you think about, and that's just what we did, thought about it and came up with a great solution!
Accessories
Does the marquee you're looking at come with many accessories? Probably not. The Gazebo-2-Go comes with more accessories than a ladies handbag!
flooring options
spouting solutions to keep your guests dry
case options
sandbags
weighted pole bases
So when people contact us about buying a Gazebo, and then tell us about the deal down the road, we always tell them to look at the details. Our Gazebo-2-Go marquee is one of the best in the world. It's designed for commercial use and comes with a 5-year guarantee. We'll also be around to answer your questions and sell you another in 7 years because after-sales support and service should also be an important part of your buying decision.
If you're looking for a Gazebo for any of the following, then call us today we're sure we have the best solution for you.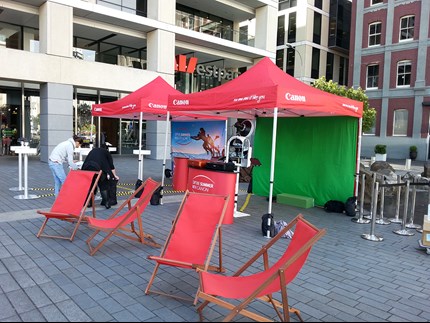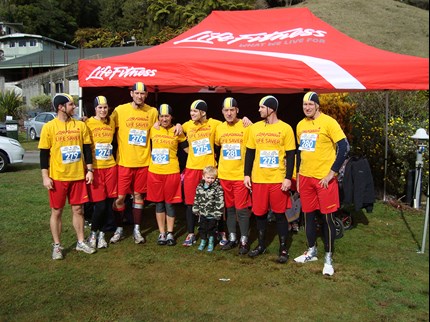 •Sporting Events
•Animal & Pet Shows
•Camping & Beach Shade
•Market Stalls, Fairs & Gala Days
•Building Sites & Contractors
•BBQ, Parties and Outdoor Dining
•Motorsports
•Emergency Services
•Maraes