Is this the future of Retail in New Zealand?
After a turbulent few months in retail that saw only essential stores able to trade, researchers believe that retail will continue to undergo great changes, driven by consumers changing their habits and retailers looking more closely at their margins.
The need to be nimble.
For retailers to succeed in an uncertain future, they should be considering how to become more nimble, how to move quickly with the times and not be caught out again.
In research by Ernst & Young recently, we see people's choices change to shopping much more locally to themselves. Habits formed over lockdown seem to still be prevailing.
Over the past couple of years, we have seen an increase in the 'pop-up' store concept. It's become a popular way to surprise and delight shoppers with a new yet temporary store opening for a short period. We have seen pop-up shops and pop-up restaurants opening up all over New Zealand. Over the past few months, we have seen people mentioning a new concept "Event Retail", closely aligned to the pop-up shop concept but one that focuses on retail being an unforgettable experience.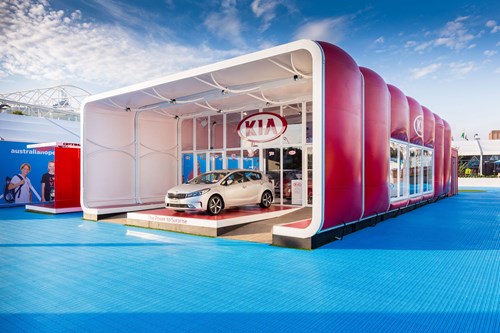 Small is beautiful.
As online shopping increasingly provides greater revenue streams for retailers, more physical store closures are also on the cards and the focus for stores will be for a much, much smaller footprint.
In May, Kmart's owner, Wesfarmers, announced it would shut 75 of its Target stores (and convert the rest to Kmart stores). Also looking to downsize are Australian department store icons Myer and David Jones, which have accelerated their plans to reduce floor space 20% by 2025.
Footwear giant Accent Group – which owns more than a dozen shoe brands and has more than 500 stores in Australia and New Zealand – is planning to close 28 stores and focus more on online sales.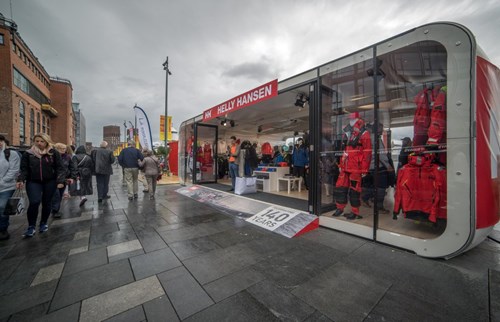 The cost of doing business.
KPMG has highlighted the lean margins in retail and that conventional cost-cutting exercises rarely work. We believe the future of retail will include a greater focus on the costs of doing business. This year, we expect to see retailers look at the value of their other assets — namely their stores, as they look for new ways to secure value from their employees and their customer loyalty. Retailers will invest more in technology and data and shopper experiences, rather than rely on the high price of retail square metres.
We believe this might well be the future for many retailers and brands. Rather than investing in static retail sites in shopping areas that rely on shoppers going to the mall as a destination, with all the overheads that go with such an investment, stores should now consider temporary retail units - a pop-up store concept that can be moved from place to place and used tactically to be placed where the people are.
A complete sensory experience.
A temporary store unit can carry a theme and branding on both the outside and the inside, delivering impact as well as a much more engaging brand experience for shoppers. It can be transported to big events and outdoor locations where there are likely to be crowds and greater sales opportunities - think festivals, sporting events, agricultural shows, street markets etc. Sometimes the reason a pop-up shop is effective is that it 'pops up' in unexpected places, driving word of mouth and PR.
A temporary store should be more than simply a shed full of stock. Rather it should be a complete brand experience, architecturally designed, and delivering a unique retail experience, seldom found in a large store. A temporary unit allows the retailer to take over all the senses, without the rules that apply to malls.
At Brandstand, we have been developing some creative solutions for roadshows and some pop-up concepts. It's been a work in progress over the last few years but we have created some great examples which have been led by our Head of Experiential Production, Rich Adams, and our Head of Spatial Design, Dean Long.
Do you feel the same way?
We are now able to bring our customers the very latest thinking in temporary retail design, alongside a wide array of pods, kiosks and temporary structures that can be purchased or hired.
If you're wondering about the future of retail too, and considering your options then give Rich a call, 0800 10 99 88. We would love to discuss your options.
Did you know?
WE RUN TRANS-TASMAN CAMPAIGNS
We work with our sister company in Sydney to deliver truly Trans Tasman campaigns. The combined team will take care of all the production,  project management and logistics in both New Zealand and Australia, ensuring your budget is optimised and your stress levels are reduced!